Video: Sikhala urges Zimbabweans to effect citizens arrest on POLAD 'thieves'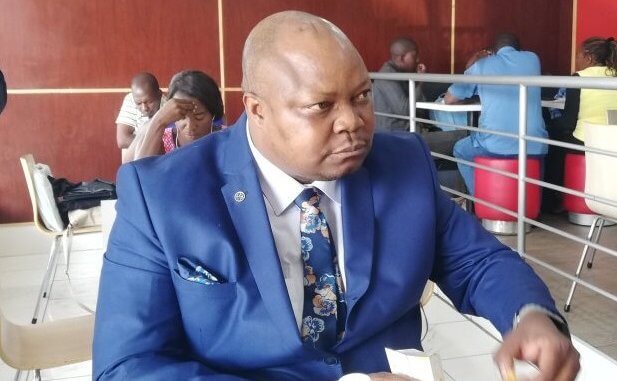 Sikhala made the remark during a ZTN debate series, The Chase, in-front of two other panellists, Paul Mangwana and Lovemore Madhuku a beneficiary of the scam.
"POLAD is a gangster of fraudsters, they have stolen from the people of Zimbabwe. To which every responsible citizen of this country, should they see any one of the beneficiaries of the national theft in the street, must effect citizen arrest," said Sikhala.
The firebrand Wiwa looked at Madhuku in his face and advised him to surrender back the car to ED in order to safeguard his dignity.
"For the maintenance of your dignity, I would like to advice my brother Lovemore the man I respect too much to go and surrender this car wherever you took it from," said the tough talking Wiwa.
Expressing his respect for his law lecturer, Madhuku, the Zengeza West legislator was at pain to remind his mentor to disassociate himself from 'dirty proceeds of looting.'
The visibly embarrassed University of Zimbabwe law lecturer, remained tight-lipped as his student urged him to practice what he taught him.
Turning to the other panellist Paul Mangwana, Sikhala said the Zanu PF representative was very much aware of the illegality of gifts.
Sikhala asked where the money to buy the cars were raised from as they were never budgeted for. Mangwana refused to answer the question maintaining that he was not mandated to speak on behalf of the Government of Zimbabwe as he was not a civil servant.
"You have seen how Mangwana tried to evade that question saying he was not in government. You have seen his lack of confidence in defending that. It shows, that this is pure theft against our people," said Sikhala.
The debate followed after Mnangagwa dolled out 19 luxury Isuzu trucks to presidential 2018 election losers, who formed POLAD. The gifts were interpreted by the general populace of Zimbabwe as tokens of appreciation for sanitising ED's disputed election victory.
.