Dokora Chickens Out Of Hotly Contested Zanu PF Chair Race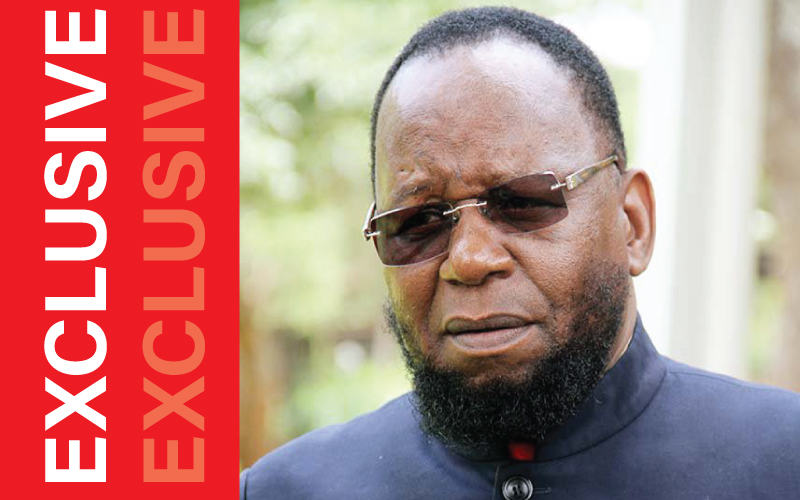 ---
FORMER Education Minister Lazarus Dokora has dropped out of the race for the Zanu PF's Mashonaland Central chairman's post following weeks of a sustained onslaught by his rivals.
Dokora was contesting against the incumbent, Home Affairs minister Kazembe Kazembe who has been accused of abusing his ministerial powers to harass his opponents, who also include business mogul James Makamba. He chairs the ruling party's national fundraising committee.
He will now contest for the position of vice chairman, according to sources.
A surprise candidate is now being lined up by his camp to try and wrestle the chairmanship from Kazembe.
"He has indeed dropped out of the race for the chairmanship and will now contest as vice chair. He told those around him he wants to concentrate on fundraising for the conference especially considering it has drawn closer," source directly involved in the developments said.
"It had become very difficult for him to run a campaign to be chairperson and fundraise at the same time. There is no way he can be running an energy-absorbing campaign and at the same time spearhead the fundraising efforts. As a committed party cadre, he considered the party first ahead of the individual position and so a formidable surprise candidate is being lined up to challenge Kazembe," the source said.
Another source however said Dokora may have decided against running for the chairmanship due to attacks he has faced allegedly from Kazembe's camp.
"He has been under siege of late, including an attempt on his life, police victimisation and unspecified threats and it's only logical that he had to step aside. The truth of the matter is that he had already gained considerable ground which earned him those threats," the source said.
In fighting within ruling Zanu PF resulted in its politburo suspending all campaigns last week as violence, intimidation and vote buying claims dominated news of the conference.
Dokora recently survived an alleged assassination attempt after assailants broke open one of his cars using claw hammers.
Dokora, served as Education Minister under Mugabe and for a month in President Emmerson Mnangagwa's administration before being fired barely a month into the new dispensation era.