ANC and EFF gear up for final push before poll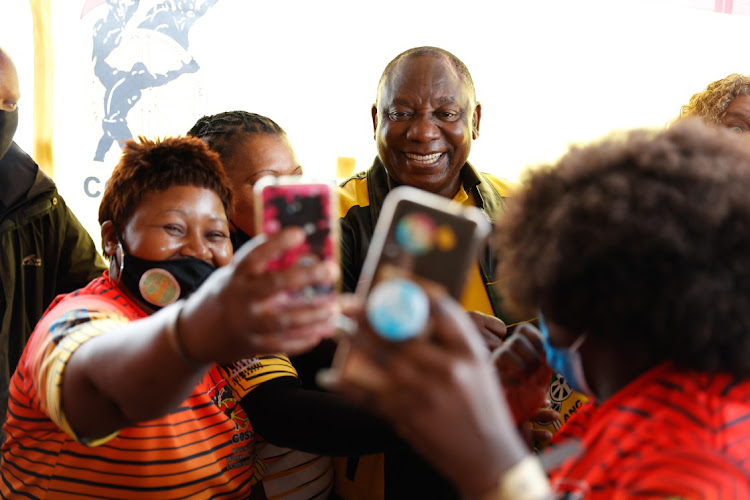 While the DA and the IFP wrapped up their respective campaigns in Johannesburg and Ulundi on Thursday, the EFF and the ANC will hold final rallies in highly contested Gauteng
Political parties are going for the final push to canvass voters ahead of the local government elections on Monday.
While the DA and the IFP wrapped up their respective campaigns in Johannesburg and Ulundi on Thursday, the EFF and the ANC will hold final rallies in highly contested Gauteng.
Speaking to Sowetan on the East Rand where the EFF is scheduled to hold its Tshela Thupa final rally on Friday, party secretary-general Marshall Dlamini said the party chose Katlehong because it wanted to increase its support in the Ekurhuleni metro and possible take over from the ANC.
"This is one metro that has the highest number of informal settlements. We came here to Katlehong to be at the centre of our people for our rally and we want them to vote for us. We have mobilised them to come to the rally and we have been here for two weeks organising," he said.
The ANC is planning mini rallies across metros ahead of party president Cyril Ramaphosa's address at the main Siyanqoba rally at Thokoza Park in Rockville, Soweto on Friday.
ANC head of elections Fikile Mbalula said the party had decided to hold mini rallies in wards and metros as part of activating its supporters and encouraging them to come out on election day.
DA leaders, including John Steenhuisen, Johannesburg mayoral candidate Mpho Phalatse and former Tshwane mayor Solly Msimanga visited areas such as Eldorado Park, Riverlea and Ennerdale on Thursday.
In Eldorado Park, Steenhuisen lashed out at the ANC for plunging the country into darkness through load-shedding.
"Wherever you give us power we are going to move to make sure that you are kept independent of Eskom. We will get out there and ensure we get independent power producers from which municipalities will buy power.
"That will keep factories opened. We will march into that space because national government has failed," he said.
Over the weekend Phalatse is expected to visit some of the voting stations in Johannesburg and to visit Leeuwkop Prison during its special voting before concluding her weekend by joining the Calvary Worship Centre on Sunday.
At its closing rally in Ulundi, IFP leader Velenkosini Hlabisa slammed the ANC's failures over the past 27 years, which he said were based on corruption in all the spheres of government.
"As I have been travelling across the country over the past few weeks, I have had the opportunity to meet community members from many different constituencies. Though they live in different parts of KwaZulu-Natal — or even in Mpumalanga, or Gauteng — their stories and their basic needs are the same. These people are not making unreasonable requests. They are asking for shelter, for water, for sanitation — these are basic human necessities."
Hlabisa will be taking his campaign trail to Sekhukhune in Limpopo on Saturday and head to Johannesburg on Saturday before returning to KwaZulu-Natal.
Flanked by Gauteng ANC chairperson and premier David Makhura and Ekurhuleni mayor Mzwandile Masina, Ramaphosa called on the party's supporters to close ranks and back the party in numbers.
Party president Herman Mashaba said he is confident that ActionSA's campaign has been successful.
"We are ready and excited, the reception on the ground for me has been more than overwhelming," he said in Newtown, Johannesburg.
–-Sowetan