Mnangagwa no longer dancing to the tune of the military: Cross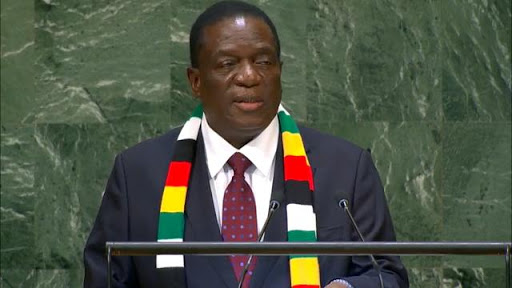 President Emmerson Mnangagwa's biographer Eddie Cross claims the Zanu PF leader was a hostage to military interests for seven months after assuming power following a military coup in November 2017.
Mnangagwa, who had fled the country after being sacked as vice president just a month earlier, was invited by the junta to lead the government following the ouster of Robert Mugabe, 37 years in power.
In a revealing interview, Cross claims "resistance to change" inside the government "has been massive" – suggesting that Mnangagwa and the military remain at loggerheads over the future direction of the country.
Cross was an opposition lawmaker before switching sides to be an unlikely backer of the Zanu PF government, a move which some trace to the 2018 appointment of Mthuli Ncube as finance minister, and his decision to reach out to Cross to work as his adviser.
"The president set out a very clear reform agenda, the tragedy of it was that after the coup for the next six months, seven months, he didn't really control government, the supporters for the president in the cabinet were a minority," Cross claimed in an interview with TechZim.
"The military held a disproportionate role. After the (July 2018) election, those anomalies in the government were rectified to a large extent and he's much more in control. But even so, the resistance to change inside the administration has been massive, but that has not changed his basic stance."
Mnangagwa's official biography, 'A Life of Sacrifice', was published in August with Cross revealed as its unlikely author.
Now a cheerleader of the ruling regime, Cross claims that Mnangagwa has "started doing the right things" and Zimbabweans should "start recognising it."
But it is his comments that Mnangagwa is not completely aligned with military partisans that point to deepening problems in the ruling party.
Internal Zanu PF elections in the districts have turned into high-stake contests as Mnangagwa's supporters go up against a faction aligned to his deputy, Constantino Chiwenga, who led the military coup that ousted Mugabe before swapping his camouflage for suits.
–ZimLive