Australian firm, Invictus, finds oil and gas in Muzarabani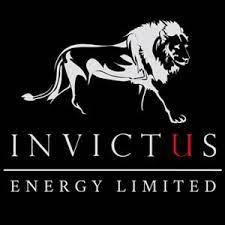 Australian firm Invictus Energy broke new ground after becoming the first oil and gas exploration firm to complete a ground seismic survey in the country, with preliminary results exhibiting highly encouraging potential of hosting hydrocarbons.
The Australia Stock Exchange (ASX)-listed company is exploring for oil and gas in the Muzarabani area after acquiring data gathered by American oil giant Mobil in the early 1990s.
The Muzarabani prospect is the largest undrilled seismic structure onshore Africa and is estimated to host a staggering 9,25 trillion cubic feet and 200 million barrels of gas condensate (light oil).
Commercial discovery of oil and gas will bring significant direct and indirect benefits for Zimbabwe, which seeks to grow mining to a US$12 billion industry by 2023.
Invictus announced last week that it had completed the seismic campaign in the Cahora Bassa area of Muzarabani, north of Zimbabwe, which will enable it to pick precise locations for high-impact opening basin drilling.
The listed oil and gas exploration junior expects to sink the first-ever exploration well in Zimbabwe in the first half of next year.
"It is the first in about 30 years. Mobil did seismics in the early 80s.
"Mobil did an airborne seismic survey using aircraft and this (Invictus') was ground-based using vibroseis trucks," said Invictus Energy director Mr Paul Chimbodza.
"So, in fact, it is the first-ever such ground-based seismic survey to be undertaken in the country."
–-Sunday Mail