Morgen Komichi rattles Chamisa as he fires first campaign shot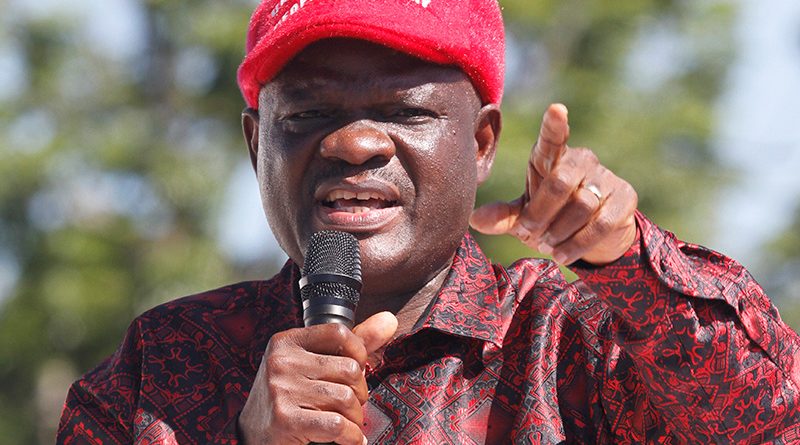 MDC-T has dug in on its spirited bid to adopt MDC A brand in the next coming elections with the MDC-T's national chairperson Morgen Komichi firing the first campaign shot by calling on citizens to vote for the Douglas Mwonzora led MDC Alliance.
Nelson Chamisa is also sticking to MDC A, even though a High Court ruling apportioned the coalition brand to MDC T leadership.
The country goes for by-elections March 26 this year with the rival MDC factions at odds on who should use the name MDC Alliance.
Mwonzora wrote to the Zimbabwe Electoral Commission (ZEC) recently declaring his faction was the authentic MDC Alliance and no one else should claim the title.
One of his lieutenants, Komichi has twisted the knife right into his former colleagues' bodies, urging locals to "vote MDC Alliance".
MDC Alliance is raring to go. People have a choice NATIONAL DIALOGUE and politics of Confrontation. VOTE MDC ALLIANCE!!!!!6:37 AM · Jan 16, 2022143Reply Copy link to Tweet
There are more than 130 seats in both parliament and councils which fell vacant following massive recalls, deaths and redeployments on representatives elected in the 2018 harmonised elections.
Chamisa's MDC Alliance is still agonising on whether to persist with the use of the name in pending by-elections or dump it for a new one altogether. Lack of clarity on issue has plunged Chamisa's political outfit into a state of chaos and confusion.
Members of Chamisa's inner standing committee who spoke to Zimbabwe Observer professed ignorance on the way forward.
"We are still weighing the options, final decision will b by the council soon," said a high flying MDC A leader who requested anonymity.
He however confirmed that the situation was tricky if the party decides to stick to the MDC A brand.
He adds: "Pari tricky."
Another Chamisa right hand man in the youth wing said: "It's a tough one," when asked to shed light over the issue.
Confusion deepened today as aspiring party candidates under Chamisa's wing started printing posters under the banner of MDC Alliance even when the party has not declared any position in that regard. The candidates are also circulating uniform posters with similar typesettings and an identical picture of Chamisa in the foreground of the candidates' images. If the posters are anything to go by, then all indications suggest that Chamisa is going into the by elections with MDC A as his trading label.
United Kingdom based lawyer and blogger Alex Magaisa has urged Chamisa to drop abandon MDC A brand which he said was corrupted by ongoing squabbles.