CEO of Zimbabwe's poorest rural district council in Mberengwa, cruzes around in a GD6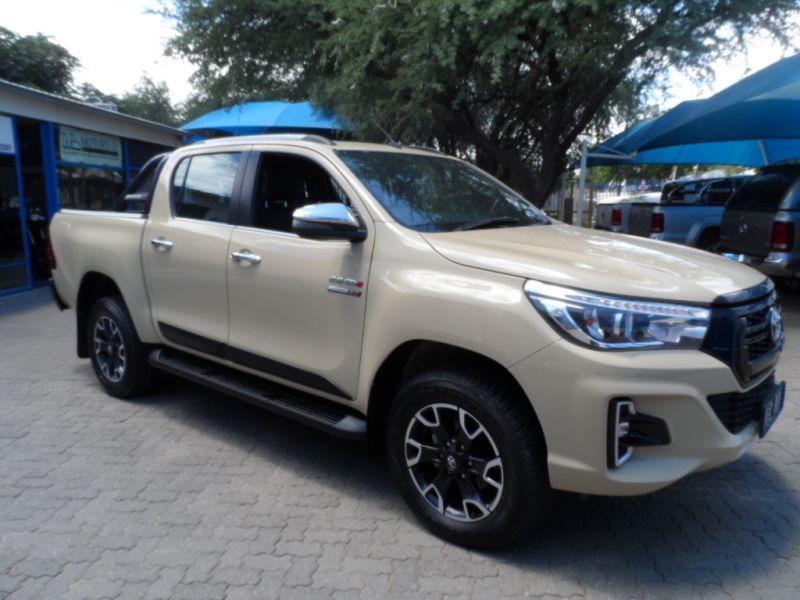 Thompson Maeresera, CEO of Mberengwa Rural District Council, one of Zimbabwe's poorest rural local authorities cruzes around the rugged roads of Mataga in a luxurious GD6 Toyota truck worth a whooping R843 500, 00 (USD9000).
Zimbabwe Observer's investigations unearthed shocking evidence of sumptuous lifestyles being enjoyed by employees of Mberengwa Rural council operating from the dusty Mataga Growth Point premises.
The opulence being exhibited by Maeresera, and his colleagues is a far cry from the pathetic quality of life being lived by the people they are serving.
Sources revealed to Zimbabwe Observer that most of the council employees own Japan made trucks which they sub-contract to council.
Mberengwa residents are wondering how their employees could afford such largesse from RTGS salaries
Two senior Council officials Kurai Shoko and Treasurer Joyce Gumbo were arrested by the Zimbabwe Anti-Corruption Commission this week for corruptly enriching themselves. Shoko is accused of stealing Trust property worthy R47 000 while Gumbo is alleged to be illegally dealing in foreign currency involving USD 155 000.
ZACC Spokesman Johan Makamure told Zimbabwe Observer that Maeresera could be arrested anytime as evidence being gathered seems to be pointing towards his involvement in several corrupt activities.
"Meanwhile the net is closing for the CEO. Working on seizing documents and witness recording," said Makamure
Maeresera who joined the council less than three years ago from Chirumanzu Rural District Council, where he served as Human Resources Manager from 2013, is a proud owner of a GD6 ritz Toyota truck.
The silver fuel guzzler, Hilux Legend and 2.8 litre engine road beast cuts a vague figure in the run down Mataga neighbourhood where most citizens could barely afford a decent meal a day.
"I was surprised to see the CEO driving a GD6. Same cars driven by ministers and CEOs of big companies," remarked Tafara Hove, a Mberengwa citizen based in Bulawayo.
The new CEO is also accused of parachuting employees from Chirumanzu at the expense of local people who expect employment from their local authority. The leasing of the council's petrol station to a Harare enterprise also irked local businesspeople who had interest in the business.
Council boss Maeresera did not respond to questions sent to him.
Maeresera's LinkedIn profile does not reflect any tertiary qualification or any other work experience except for his previous employment at Chirumanzu rural district council.
His profile does not even indicate whether he passed 'O' level or 'A' level. His CV only shows that he attended Sanyati Baptist School from 1992 to 1997 for his secondary education where he studied arts and science subjects.
Mberengwa is an underdeveloped rural district of Zimbabwe without tarred roads. The dust roads have also turned into gullies due to neglect. The rural council received millions of devolution grant from government in the past few years.
..Watch this space for further details as Zimbabwe Observer investigations team continues to dig out the rot at Mataga .