Welshman Ncube rubbishes Chamisa and CCC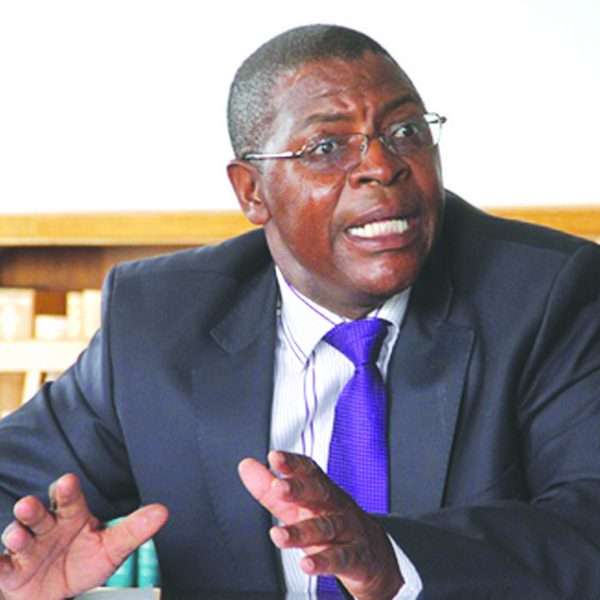 …Ncube described Chamisa as selfish and deceptive
The implosion in the Citizens Coalition for Change continued to worsen over the weekend after co-principals Tabitha Khumalo and Welshman Ncube snubbed Chamisa's Highfields rally. The rally, organized "to mobilise supporters ahead of the March by-elections."
The CCC VP, Prof Welshman Ncube explained why he snubbed the CCC rally on Sunday. "I was not informed of the rally in advance. Besides, l had already committed myself to other engagements, that's why l could not make it. I had important meetings that l could not postpone in lieu of the rally. But frankly, of what value was my presence going to add to what appears to have been the usual script against Mnangagwa?" wondered Ncube.
"Above all, l don't waste time in meetings that l am sure won't achieve anything," Ncube added.
Ncube also tore into Chamisa's dissolution of the entire cabinet a move that left him sorely incharge of the party as selfish and meaningless to the movement's structured cause.
In an exclusive interview with this publication, Ncube said Chamisa had not only betrayed loyal members of the CCC but also millions of Zimbabweans rallying behind the movement.
In what could signal a breakaway from a political friend, Ncube said new political alignments will soon emerge that will make Tsvangirai's movement even much bigger and stronger in the absence of sell outs.
Following his secret meeting with Khupe and Bhebhe at his Bulawayo residence last week which took place behind Chamisa's back, a source told this publication that Ncube held a series of secret meetings over the weekend in Bulawayo. It is being alleged that the three have forged a new coalition under the MDC Green banner to contest in 2023 with Welshman Ncube as its Presidential candidate.
He further accused Chamisa of political drama. "All these things happening are pure drama. The whole thing was a complete waste of time and resources.
"I am still reading between lines to find the hidden text related to issues affecting Zimbabweans that the CCC stands for," he said.
"Real leaders spend their time doing what they and what the country will see to be better than what the others have done. That is what we expect from the opposition. Let them come up with better alternatives besides calling for violence and sanctions." Said Professor Welshman Ncube.
"Individuals will come and go, but the MDC house will never collapse," he explained.
He also said the Supreme Court ruling and the recalls did not mean dissolution of the MDC.
"You cannot kill an idea embedded in people. The path for MDC is clear and its carrying the voice of the people.
–ZimGuardian