Dudula now turning into a vigilante group fighting locals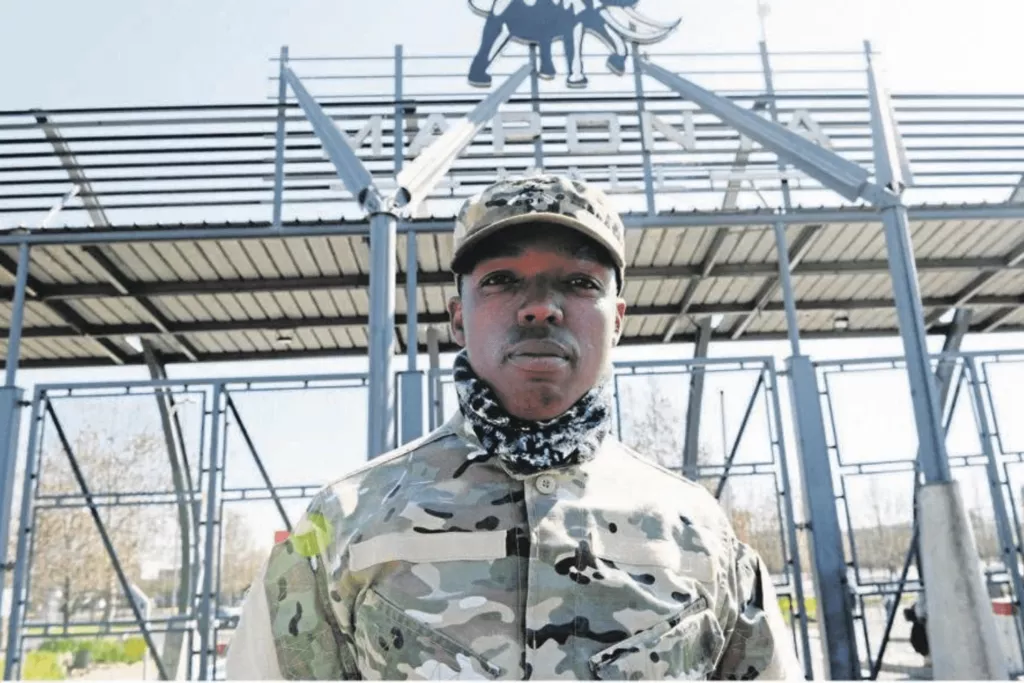 14 arrested in Alex after clashing with residents over eviction of an elderly woman
The Dudula movement in Alexandra township is gradually turning into a vigilante group that is uncontrollable and fighting the community it claims to represent.
That's the view of ward councillor Tefo Raphadu after the group's alleged altercation with some residents in the Johannesburg township's Tsutsumani section on Sunday night.
He said members of the Dudula movement had gone to evict an elderly woman from her home but residents resisted and retaliated.
The group allegedly went to the homes of some residents opposed to the eviction.
"It is an issue where Dudula went to evict somebody and the community resisted. There was an altercation and Dudula [members] shot at the community and the community started to fight and retaliate. About nine people were hurt," said Raphadu.
He said bullet casings were found at the scene. "They are now becoming a vigilante group and uncontrollable."
Agnes Malatjie, who was the group's spokesperson, said several events unfolded and she could not confirm what had transpired at the weekend.
"From what I have seen on community groups, because of what had happened I had to step down," she said.
She said from what she could gather, the community of Alexandra was complaining that the group was terrorising them. "That is why I handed [in] my resignation. It is against what I believe in, and my moral principles. When I joined the movement, I thought it was a movement by the community for the community and to bring change in the township."
One of the group's alleged leaders was arrested on Monday, she said, but she didn't know if it was related to Sunday night's events.
Gauteng police spokesperson Lt-Col Mavela Masondo confirmed 14 people were arrested on charges related to public violence, house robbery and illegal evictions.

"They are all expected to appear at Alexandra magistrate's court today," he said.
Asked about a house that was torched and if the group leader was arrested, Masondo said he could not divulge information about the suspects before they appear in court.
He could not confirm if the torched house incident was related to the eviction.
TimesLIVE