PTUZ President lambasts yellow unions for romancing the employer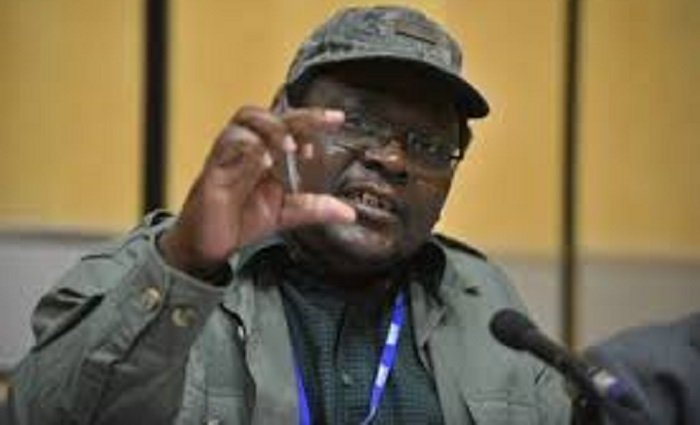 'Some teachers are their own enemies'
By Dr. Takavafira M. Zhou
The dilemma in teachers' struggle for restoration of the purchasing power parity (US$540) is disunity. Every time some Unions try to rally teachers to confront the employer to urgently address the plight of teachers, gullible yellow unions rash to purport that they are negotiating with the employer when in reality they are romancing with the employer. What boggles the mind is that the yellow Unions never care that the so called previous negotiations have not yielded anything. In their wisdom or lack of it, they continue to peddle lies and take all teachers for granted. Above all they don't even want to accept that there is no negotiation under Statutory Instrument 141 of 1997 but mere romance. It is oxymoronic that even when gvt offer has been announced in newspapers and its public knowledge, the yellow Unions would prefer an NJNC meeting so that they could enjoy their personal emoluments. The Unions that are genuinely fighting for improvement of the welfare of teachers are therefore always using one hand to fight as the other is pulled down by yellow Unions' romance with the employer.

What therefore in the Way Forward?
The way forward is therefore:
the Unity of teachers in Zimbabwe across the Union divide. Unless teachers unite as brothers and sisters they will perish as fools.
-Restoration of US$540 by all means necessary. Anything else will just bring a temporary reprive that would worsen the plight of workers with the sky rocketing of basic commodities, trasport and accommodation costs, let alone cost of medical services, school fees, water and electricity bills.
-A robust negotiation framework under section 65 of the Constitution as opposed to romance under Statutory Instrument 141 of 1997.
-A bold decision by teachers to stop masquarades purporting to be negotiating on behalf of teachers and other civil servants when in reality they are prolonging their suffering. The great questions that such masquarades must be asked to answer is where is the gvt assistance over the school fees they purport to have signed? Why has Gems continued on teachers that have opted out in spite of their negotiation? Where is the US$540 that all teachers across the Union divide are craving for?
Unless they can deliver on previous mandate and the purported agreements with the employer, there is no need to allow these fraudsters to continue to take teachers for granted. They must be whipped into line and jettisoned from their egocentric antics into accepting section 65 of the Constitution.
The onus is upon teachers in schools to allow misrepresentation by masquarades to continue or stop it forthwith and start on a new trajectory that can improve the plight of teachers across the Union divide. They claim to be kick-starting negotiations today since February 2022, and you can be rest assured that this is fire-fighting in order to cripple any action by teachers with effect from 20 June 2022. Tomorrow is the day of mourning as the salary of teachers has been eroded by inflation and all teachers reduced to poverty and penury.
The time to be concerned with our plight as teachers is now. This is not the time to betray teachers' struggle or perpetuate their suffering. Teachers are in essence everything, yet they now count for nothing. The time to tell Mthuli Ncube that his policies are a liability to teachers, schools, children and the nation, is now. We must never salivate at a poisoned carrot.

––Dr Takavafira M. Zhou is the President of PTUZ