Civil Servants Geared for Imminent National Shutdown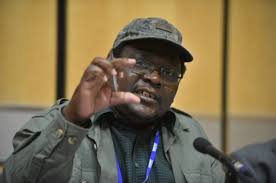 By Dr Takavafira Zhou
The dice has been cast and there is no going back on National Shutdown by civil servants on the 27 and 28 of July 2022. All civil servants' federations (from health sector, education sector, and the rest of civil servants) have agreed on this week's two-day national shutdown. This United Front of civil servants is a product of the realisation by the public sector labour movement (federations and Unions) that unless civil servants unite as brothers and sisters in their pursuit of fair labour practice in Zimbabwe, they will perish as fools. It is a rejection of cooption of the labour movement into state power and resisting the danger of gvt role slipping into a form of state paternalism which pegs salaries without negotiating with civil servants as has become fashionable over the past four years. It was largely a realisation of the employer's callousness, oppressive generosity and evasion of social dialogue, let alone a quest for autonomy, that civil servants found traction in collective wisdom of workers and unity in diversity.

Key among the demands by civil servants is:
Urgent restoration of the purchasing power parity of salaries of civil servants as before October 2018. This entails paying civil servants in US$ with teachers demanding US$540 that they were getting before October 2018.
Harmonisation of labour laws that would allow civil servants to have robust collective bargaining chambers under section 65 of the constitution and in line with Conventions 87, 98, 151 and 154 of the ILO. To this effect civil servants have abandoned the current collective begging platforms with gvt in which gvt has been sending people that cannot make decisions for the so called negotiations, and with cabinet unilaterally pegging salaries without input from workers.
Workers are also demanding that gvt should implement all non-monetary agreements it had entered into with workers over the past four years that include assiting teachers with payment of school fees for their children and other allowances to teachers, health sector and the rest of civil servants.
Civil servants are demanding the unconditional end and refund of deductions suffered by teachers, and end of victimisation and suspensions of nurses and school heads, among many other things.
As Ptuz, and as an affiliate of FOZEU, we reiterate our commitment to work with other unions and federations in pursuit of workers' legitimate labour rights. We urge all workers in Zimbabwe to send an unwavering, unflinching and unequivocal message to the employer that civil servants are angry, hungry, apprehensive, wallowing in poverty and misery, and that the employer must restore the purchasing power parity of their salaries denominated in US$ as was the case before October 2018. No civil servant must stand on the touchline to watch a game he/she must be playing over the two-days period. We must all walk our talk, and talk our walk. No amount of threat can stop an idea whose time is up. There is no need to continue agonising. Now is the time to organise and collectively remind the employer that we are not slaves but civil servants, and therefore pillars of the nation.
We certainly cannot stop mouths from opening and dogs from barking. Neither will we stop to throw stones at every barking dog as this may militate against a swift manoueuvre to our desired destination. Suffice to say our agenda has no inclination to any political party and is purely a labour agenda informed by a quest for fair labour practice, meaningful dialogue, logical disputation, industrial harmony and productivity.

It is our hope that gvt would mellow down to a more constructive approach permeable to reason and facts. In the event that gvt fails to address the plight of civil servants in the post-two-days shutdown, we will escalate our quest for fair labour practice to another level over a protracted period. Our collective action, wisdom and unity will guarantee our protection. The cat's meow that fragmentation had produced among civil servants will henceforth be transformed into the roar of 1945, 1948, 1955, 1996 and 1997 lions because of our new found unity in diversity and collective wisdom.
Civil servants of Zimbabwe Unite
We have nothing to lose but our chains and a better world to gain
Todya marara here?
Venceremos
Dr Takavafira M. Zhou is the President of the Progressive Teachers' Union of Zimbabwe