Fadzayi Mahere demands apology over husband snatcher tag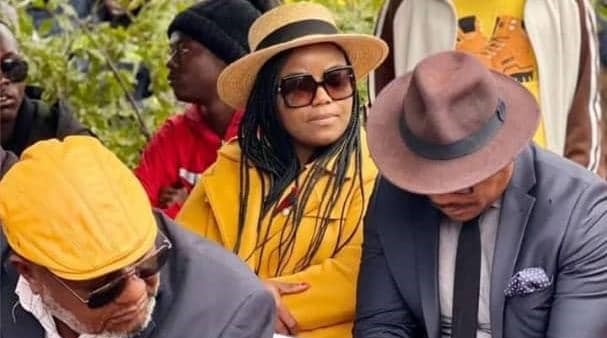 Citizens Coalition for Change (CCC) spokeswoman Fadzayi Mahere is demanding a public apology from Kukurigo digital newspaper for depicting her as a husband snatcher and marriage breaker.
But Edmund Kudzayi, Editor of Kukurigo is refusing to back down, maintaining that he was prepared to defend his story up-to the end.
Kukurigo ran a story claiming that Mahere was involved an adulterous relationship with Tinashe Murapata which collapsed the businessman's marriage after his wife left the matrimonial home with their two children.
Mahere's high profile lawyers from Honey & Blanckenberg served Kudzayi with a letter, demanding an apology and a retraction of the story which they described as 'false and defamatory.'
"To this end, we are instructed to demand as we hereby do, that you publish a retraction of the story and clarify on both your twitter page and through Kukurigo platform that there is no evidence that our client had an affair with the named individual, nor is there any evidence that she was in any way involved in the breakdown of his marriage, which marriage was-according to your reports- terminated more than eighteen months ago. The same should be published within 24 hours of receipt of this letter, failing which we have instructions to institute legal action against you," reads part of the letter.

Kudzayi shot down the demand, maintaining that his story was accurate and threatened to divulge more lurid details about the alleged relationship.
Writing on his twitter Kudzayi said: "There will be no retraction. The story is factual and much more is coming. Your worn and tired abuse of litigation, to gag the truth to cover your sexual improprieties – which have destroyed marriages – has gone too far and must stop; the power of the truth telling will stop it!"
Kukurigo story claims that Mahere had become an increasing feature in Murapata's life, meeting regularly despite protestations from his wife as rumours of an affair swirled in Harare's upper classes.


"The meetings turned weekly with treats at Veldemeers, the Arundel cafe famed for its Belgian confectioneries, until the businessman started spending nights away from home," reads part of the story.
Below is a letter which was written to Kudzayi by Mahere's lawyers.