Mnangagwa is just medium size, says Mutami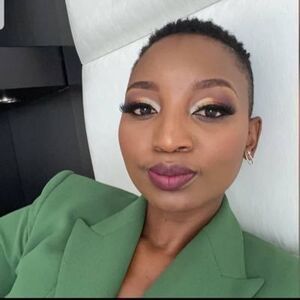 Staff Reporter
HARARE – Emmerson Dambudzo Mnangagwa wields tremendous power as president of Zimbabwe but when it comes to the department that matters most, he is slightly bigger than a chipolata.
This was sensationally revealed yesterday by Australia-based Zimbabwean socialite and businesswoman Susan Mutami who also claimed President Mnangagwa raped her when she was still a schoolgirl and aged only 16.


She described during an online space she hosted on Twitter how the man who now occupies State House made her perform oral sex on him in his car. Mutami went on to describe his member as nothing to write home about. "It is just medium size," she said.
After the oral sex, he lavished her with gifts and money for months and then lured her to his Sebakwe farm just outside Kwekwe where he finally raped her, she said.
Then the sex continued. Mnangagwa would come to the farm almost every weekend and sometimes midweek and continued having sex with her in one of the spare bedrooms of the farmhouse, she said.
There was a temporary respite, she said, when Mnangagwa started a wild fling with Sikulekile Mapfumo, an MSU student on attachment at his farm with whom they now share a teenage son, Ethan.


Not only was she abused by Mnangagwa, Mutami said, his henchman in Kwekwe, Owen Mudha Ncube also forced himself on her as he was taking her home from the Sebakwe farm. And so did the president's little brother, Patrick, on several occasions.
The abuse, she said, only stopped when she emigrated to Australia.
Bizzarely, she hooked up with Mnangagwa again when she came to Zimbabwe on holiday and claims he was peeved by her insistence that he wears a condom. Mnangagwa would have none of that and he stormed out of the Meikles Hotel room he had booked for the tryst. He was the defence minister then.
Surprisingly, Mnangagwa failed to defend her from predators like the late Brigadier-General Sibusiso Moyo who immediately pounced when he met her outside the Defence House in the capital. As Mutami was stranded following the fallout with Mnangagwa, S B Moyo offered to take her to her temporary accommodation in the Avenues. It was during that short drive that they arranged to meet at the Harare Club on Third Street in Harare and she was quickly ushered into the executive suite of the ostentatious club.
Mutami claimed she told S B Moyo about the abuse she had suffered from Mnangagwa and he immediately promised to protect her "from that day onwards". That 'protection' resulted in a baby boy.
Mutami made headlines last year when she said she was pregnant with Temba Mliswa's twins. The Norton legislator now wants a DNA test to prove paternity.