Zanu PF disowns official who called for Nelson Chamisa to be killed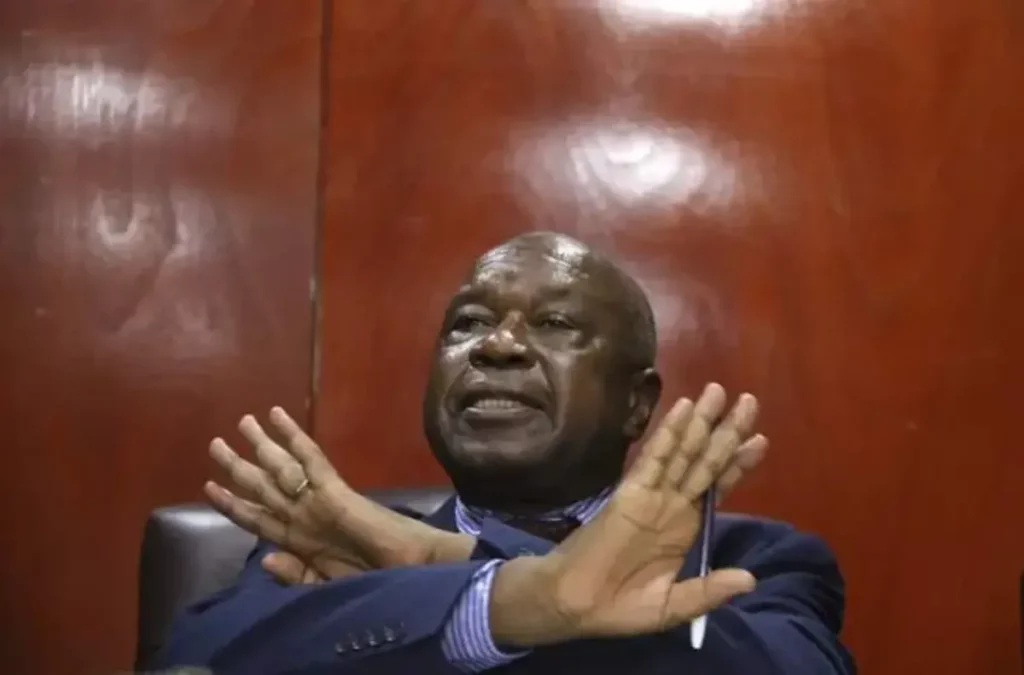 HARARE – Zanu PF has disowned a party official filmed telling a rally in Mberengwa that Citizens Coalition for Change leader Nelson Chamisa, his supporters and their children should be murdered.
Zanu PF spokesman Christopher Mutsvangwa said comments made by Abton 'Bhito' Mashayanyika were "reckless statements."


A defiant Mashayanyika has told reporters that he is "too Zanu PF to be arrested."
"We don't have evidence that he is a card-carrying party member. If he was a party member, he would not be issuing such reckless statements," Mutsvangwa said on Wednesday.


"We don't associate with such madness, that is why the president at Oliver Chidawu's funeral preached peace and said we don't want violence in this country.
"We're not law and order (sic), and will not usurp the powers of the police. I advise the aggrieved (Chamisa) to engage the police, lawyers and courts if they feel the matter is of a serious nature."
CCC national spokesperson Fadzayi Mahere slammed Mutsvangwa's remarks as blatant lies intended to cover up Zanu PF's orchestration of violence against the opposition.


"It's a matter of regret that an official of Zanu PF can lie so blatantly. The Zanu PF meeting is captured on video for the world to see. They can clearly see they've been cornered and so are trying to deny evidence that's on record. It's shameful and consistent with a party that has no values and continuously resists accountability," she said.
"We call for an urgent investigation by the police who have a constitutional obligation to arrest the suspect and ensure he's prosecuted. The law must take its course. Mutsvangwa cannot be judge, jury and executioner in Zanu PF's case where it is beyond doubt that they're guilty."
Addressing supporters at Rampopo hills in Mberengwa North, Mashayanyika took time to explain the Zanu PF party slogan 'Pasi!' The "down with" chant is a popular slogan in Zanu PF used to denounce the opposition.
"Kana ndichiti pasi naMuzorewa ndinoreva kuti ngaafe (When I say down with Muzorewa I mean he must die)," Mashayanyika said.
"When we say down with a witch, we mean the witch should be killed. When we say down with sellouts, we mean they should be killed and when we say down with Chamisa, we mean he should be killed.
"Have you understood that? So, when I say down with them, you must respond emphatically, knowingly fully well what I mean.
"Down with the CCC! Down with Chamisa!"
Mashayanyika shouted as another person added "… together with his children."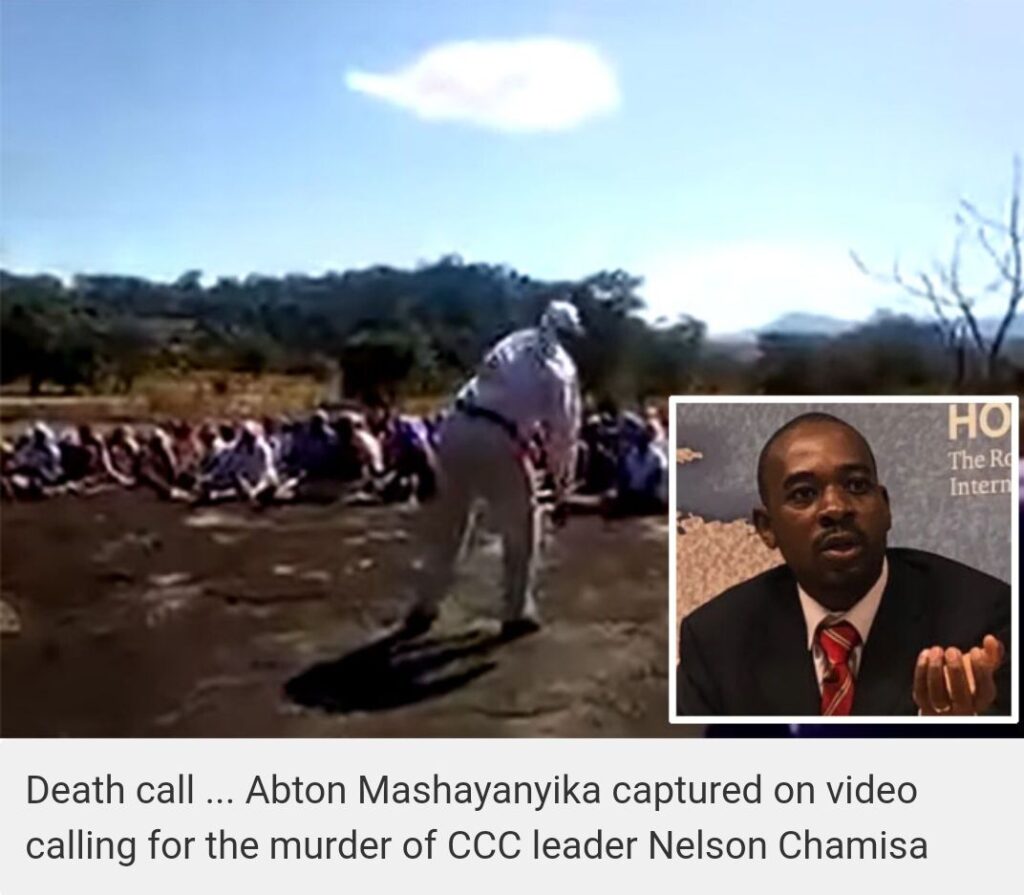 Human rights lawyer Beatrice Mtetwa this week wrote to the police, the Zimbabwe Electoral Commission and the National Prosecuting Authority questioning why they were not taking action against Mashayanyika's remarks.
Police spokesman Assistant Commissioner Paul Nyathi said he was not intimately aware of the matter, but believed Midlands police were investigating.