VIDEO: Apostle Talent Chiwenga dismisses Chamisa as a coward that is playing safe politics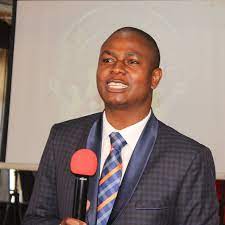 Chiwenga described Sikhala as a better leader than Chamisa
Zimbabwean preacher, Talent Chiwenga has accused Citizens Coalition for Change (CCC) leader, Nelson Chamisa of being a coward, childish and not capable of dislodging Zanu PF from power.
Chiwenga did not mince his words and openly dismiss Chamisa as immature and not fit for any leadership position.
He said Chamisa is cowardly and not ready to seriously challenge the ruling ZANU PF. Chiwenga a, ZANU PF critic, said it would have been better if Job Sikhala was the leader of the opposition since he is ready to fight "to the drop of his blood" for what he believes.

Chiwenga said if Chamisa was the one in prison, the party would have done a lot to get him out, something that would trigger a revolution.