The late Patson Dzamara speaks from the mortuary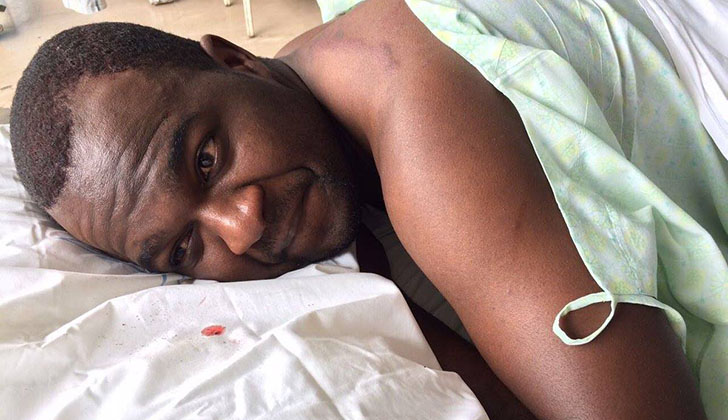 The late Patson Dzamara who died today, left messages for Zimbabweans on his tweet account.
Dzamara, younger brother of journalist and activist Itai Dzamara, who was abducted by suspected state security agents in 2015, died on Wednesday morning at the age of 34.
As young Dzamara's body lies stiff and cold at a Harare mortuary, Zimbabweans visited his tweet account to peruse his messages in the last 30 days. His social media account has been silenced by his death and shall not spew inspirational messages anymore.
The activists spoke as if he knew he was on his way out of this world. He urged Zimbabweans to intensify their fight against Zanu PF for treating citizens badly.
Below is a selection of his posts in the past 30 days:
22 August: I am humbled at the number of people who have shared strength with me in the past few days. The outpouring of assistance and goodwill in many forms is heartening. Together we will testify. Thank you. Mega blessings.

2 August 2020: I have fought and I have done all that. What I am saying is I am not feeling well.

2 August 2020: My heart bleeds for Zimbabwe. How ZANU-PF treats us with disdain is unacceptable. I've not been able to raise my voice & take a stand as often as I should due to health challenges but I wish to encourage progressive Zimbabweans to continue the work. We will get to better Zimbabwe.

30 July 2020: Spent last night moving from one medical facility to another for medical attention. Saw frail and hopeless people. Saw people in pain. Saw people crying after losing their loved ones. One person in the next room died. You are still alive and well? Be grateful and make it count.

29 July 2020: Wanted to meet someone on Thursday last week. Called him asking where he was & he told me he was roaming around having drinks with friends. I asked if he wasn't afraid of COVID-19, he told me, 'we will all die eventually'. I immediately cancelled the meeting. Such recklessness!!!

28 July 2020: It takes a deep level of callousness and cold-heartedness to support ZANU-PF. That party can't be supported with a free conscience. These words by one respectable man ring true to me, "If you are young and you support ZANU-PF, you are foolish".

26 July 2020: I have never been afraid of being labelled or standing in the minority. I stood in the minority during the November 2017 coup. Many people who don't even know me wrote hurtful things simply because I pleaded caution. But you see what time does…I know one day, we will get there.

26 July 2020: My brother [in response to Taurai Tsungu and Makomborero Haruzivishe] I too have fought and made my modest contribution towards the struggle. I still do. Has that cost me certain things…yes absolutely. Do I think a lot more should be done to build a solid mass movement…oh yes I do. One of those is our execution of solidarity.

–Twitter