Job Wiwa Sikhaka arrested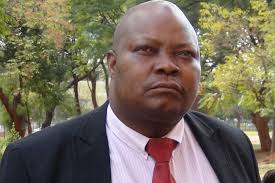 Hon Job Wiwa Sikhala has been arrested.
His wife confirmed that plain clothed police officers stormed into his hiding place and took him to Harare Central Police Station.
Police told his lawyers that Sikhala was in detention. He is expected to appear in court tomorrow (Saturday) for bail application.
Wiwa the outspoken spokesman of 31st July Movement has been in hiding for a month planning protests from the bush.
Details to follow.