Nick Mangwana's family faces deportation from UK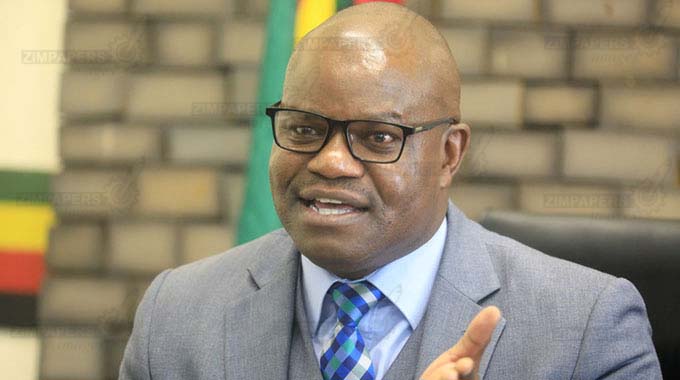 By Mpedzegwa Wamanava, Observer News Editor
LONDON —Zimbabweans want the British government to strip President Emmerson Mnangagwa's Information Secretary Nick Mangwana of his UK Citizenship as a matter of urgency.
At least 33 000 Zimbabweans had by yesterday signed an online petition to the British government to get information secretary Mangwana's citizenship revoked, citing human rights abuses by the regime he represents.
The organisers of the petition, one of a couple during the past three months, are targeting 35 000 signatures before they send it to the UK government for consideration. They want his family sent back to Zimbabwe so they can also experience the daily grind of life in the troubled southern African country.
"The government of Zimbabwe has been involved in gross human rights offences. Since last year, the United Nations has documented 49 abductions. And, no one has been arrested. The abductors who torture and sexually abuse women are roaming free and the state through their information secretary Nick Mangwana claims the abductions are fake," read the petition.
The opposition MDC Alliance, meanwhile, said yesterday it had so far recorded 38 cases of abduction and torture this year, 146 of victimisation and 11 of destruction of property of people perceived to be "enemies of the state".
These, according to the party's social welfare secretary Gladys Hlatshwayo, have been committed by suspected state security agents "moving around in unmarked vehicles.
"Victims have suffered broken limbs," she said, "and some have been injected with unknown substances."
In Bulawayo, Tawanda Muchehiwa, nephew to ZimLive editor Mduduzi Mathuthu, was severely assaulted by suspected security agents following his abduction from home on Thursday last week. Now, he is bed-ridden and has been transferred from a private hospital to Mpilo for dialysis. Earlier, they raided their home looking for Mathuthu, who was absent, but arrested his sister as bait. She was later released. Mathuthu is still in hiding.
Also last week, Noxolo Maphosa (23) was abducted from a shopping centre in Bulawayo, blindfolded and taken to a house where she was interrogated about the whereabouts of his political activist uncle, Josphat 'Mzaca' Ngulube. She was sexually abused before they dumped her near her home.
Defending the abductions, Zimbabwe's information czar, Mangwana, said, "People who fail to divulge the whereabouts of their fugitive relatives will be arrested for obstructing justice."
Three members of the MDC Alliance, Joanna Mamombe, Cecilia Chimbiri and Netsai Marowa, were allegedly abducted by state security agents in Harare and were later found three days later dumped in Bindura. They had allegedly been raped, tortured and forced to eat and drink each other's waste. They are now being charged with faking their abductions.
Journalist Hopewell Chin'ono is languishing in jail after exposing a scandal in which President Emmerson Mnangagwa's son, Collins, and his criminally-tainted business partner Delish Nguwaya were awarded a US$60 million order for Covid-19 supplies without going to tender. Chin'ono now faces trumped-up charges of inciting people to protest against worsening conditions. He has been denied bail twice. Political activist Jacob Ngarivhume is also in jail facing similar charges.
The deepening human rights abuses, prompted South African president Cyril Ramaphosa to send envoys Sydney Mufamadi and Baleka Mbete to investigate. Fearing exposure, Mnangagwa yesterday denied them access to anyone from the opposition MDC Alliance. They are now back in their home country.
The following is the link to the petition:
https://www.change.org/p/uk-government-nick-mangwana-s-family-be-deported-from-the-uk-and-his-british-citizen-revoked