Moline Mayahle's picture missing on EMA site where she is a board member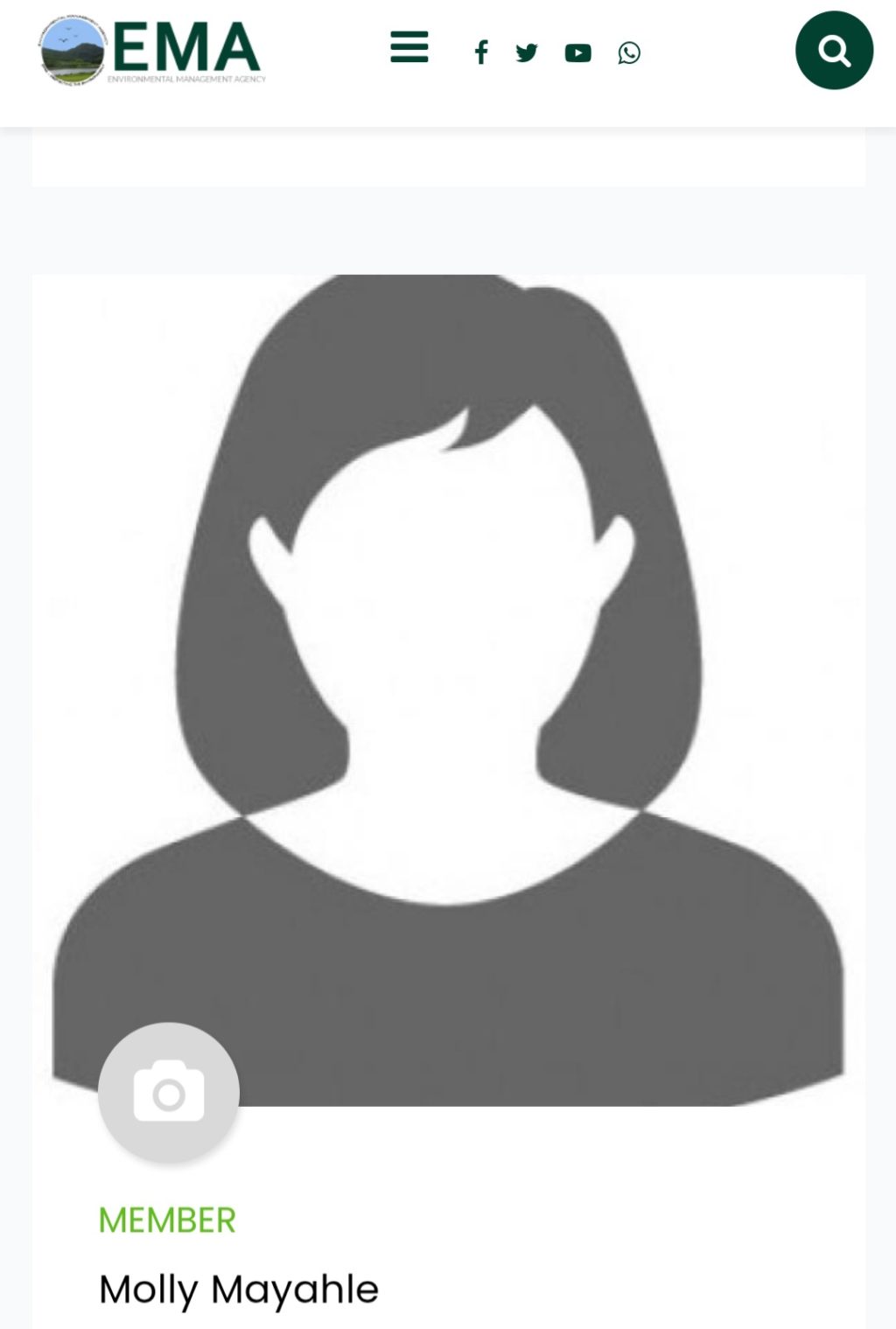 HARARE — A quick check on the Environmental Management Agency (EMA) site for pictures of board members this morning produced an eyebrow-raising result.
All pictures of the other board members are there, except that of the woman who is trending online — one of President Emmerson Mnangagwa's other women,  Moline Mayahle.
Moline is elder sister to Angeline Mayahle, wife to the former ZESA executive chairman, Sydney Gata. She has three children, out of wedlock, with Mnangagwa.
Moline was appointed to the board last year by the then tourism minister, Prisca Mupfumira.
When asked to explain why Moline's picture was not there like the other board members, chairperson Florence Chideya said, "I can't talk, I'm in church right now . . . will call you later," before she switched off her phone. — Zimbabwe Observer.