Hitmen implicate Kelly Khumalo in Senzo's death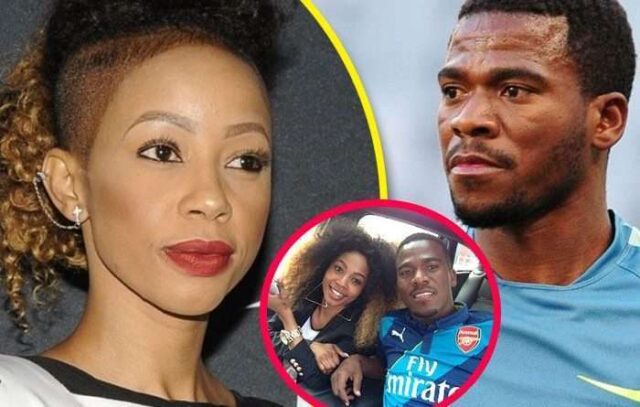 A man who allegedly took part in the slaying of former Bafana Bafana goalkeeper and Orlando Pirates captain Senzo Meyiwa has implicated singer Kelly Khumalo in the murder.
In a confession made before a magistrate in June, six years after Senzo Meyiwa's death, one of the alleged gunmen claimed the plot was hatched at a mal in Johannesburg, that a dispute arose overpayment and that their families in KwaZulu Nata had to call an urgent meeting to decide that the matter be kept a secret.
Sources close to the investigations say there is now overwhelming evidence that will finally close the case.
According to City Press, investigators have submitted the docket to prosecutors to obtain warrants of arrests for al implicated in the murder.
News also emerged how the police received two confessions from two men who said they were part of the plot to kill Meyiwa. A crack team of investigators appointed by Police Minister Bheki Cele took eight months to wrap up investigations that had been stalled for years.
"We have a watertight case. We've managed to track down a firearm that was used to kill Senzo. The ballistic test results have positively linked the suspects to the murder, which we've established was premeditated," said an insider.
According to a confession and a detailed report dated 30 June 2020, Khumalo allegedly told the alleged killers that Meyiwa had promised to give her money but defaulted on the promise. he had also agreed to marry her, but was no longer interested in doing so and had not Khumalo that he had a wife. In the confession, the alleged hitmen claim that they demanded R400 000 for the job due to Meyiwa's status.
They further claimed that Khumalo negotiated for the price to come down and said she only had R250 000 upfront and the balance to be paid within two months of the job being completed. After the meeting, the hitmen visited a well-known sangoma whom they asked to perform a ritual so that the hit would be successful. The healer confirmed these claims and also mentioned how the hitmen asked him for muthi that would give them the courage when they faced Meyiwa.
City Press has learnt that soon after the hitmen managed to kill Senzo Meyiwa, Kelly Khumalo is alleged to have changed her tune, saying that she could not afford to pay R250 000 as was initially agreed
–City Press