I fired Chasi, even though he did a good job as Energy Minister, ED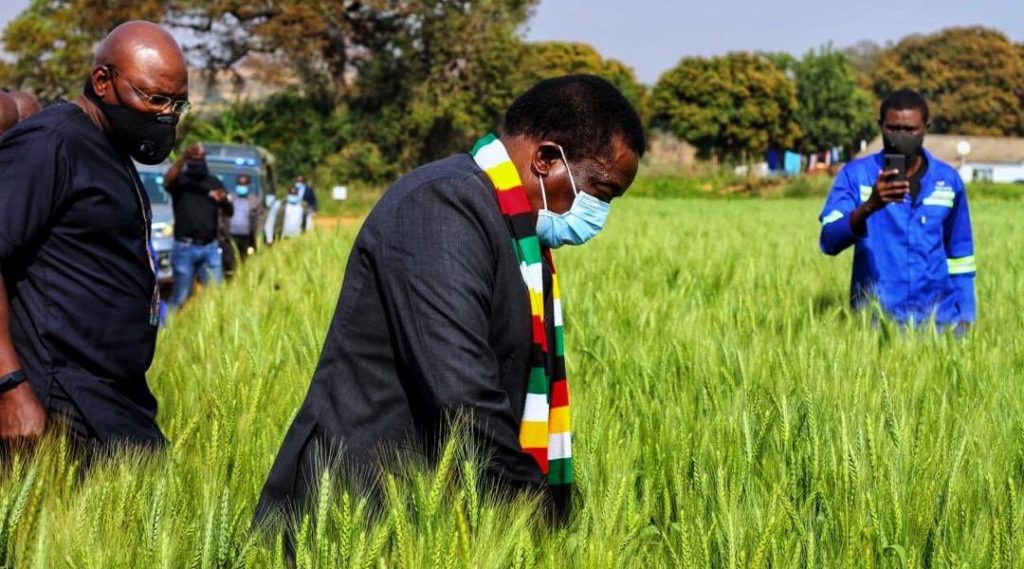 President Emmerson Mnangagwa has paid tribute to Fortune Chasi for the work that he did during his tenure as Energy Minister in guaranteeing electricity availability which helped winter wheat farmers produce good crops.
Ironically, Mnangagwa fired Chasi from the Energy portfolio for alleged conduct inconsistent with his expectations as president and replaced him with little known Soda Zhemu, the MP for Muzarabani North.
Addressing a gathering at a field day at Kunatsa Farm in Matepatepa, Bindura where a thriving wheat crop is ready for harvesting.
The farm visited by Mnangagwa last Friday is owned by Douglas Munatsi, the chief executive of the Zimbabwe Investment Development Agency (ZIDA).
The farm is located in Mazowe South constituency where Chasi, who was present at the event, is the local National Assembly representative. Mnangagwa said:
This time the situation has greatly improved because we had uninterrupted power supply because of the hard work by the young man Chasi who was the minister of Energy at the time and we are thankful about that.
Some reports claim that Chasi was sacked for his efforts to level the playing field in the fuel sector, something which did not go down well with powerful fuel cartels that have captured the State.
Since Chasi's sacking Zimbabweans have realised an increase in power cuts across the country which the power utility, ZESA, has attributed to technical faults at the Kariba and Hwange power stations.
—NewZimbabwe.com