Sikhala's lawyer Bamu released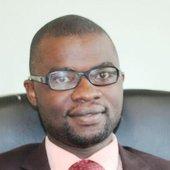 Job Sikhala's lawyer, Jeremiah Bamu, who was arrested at the Harare Magistrate Court, has been released without any charge.
Sikhala's bail application was delayed when Bamu went with court papers to Harare Central Police Station where he was dragged to by police.
31 July Movement (J31M) views the arrest of Bamu as the usual harassment of lawyers by Emersoin Mnangagwa's cornered regime.
"This is just mere harassment which lawyers are being subjected to. Advocate Beatrice Mtetwa has been through that. This regime however is standing on a warning. The citizens will not relent on their call for the respect of human rights, cessation of looting and an immediate return to the rule of law," said J31M Deputy Spokesman Jairo Chimutashu