Zanu PF denies ANC delegation access to other stakeholders again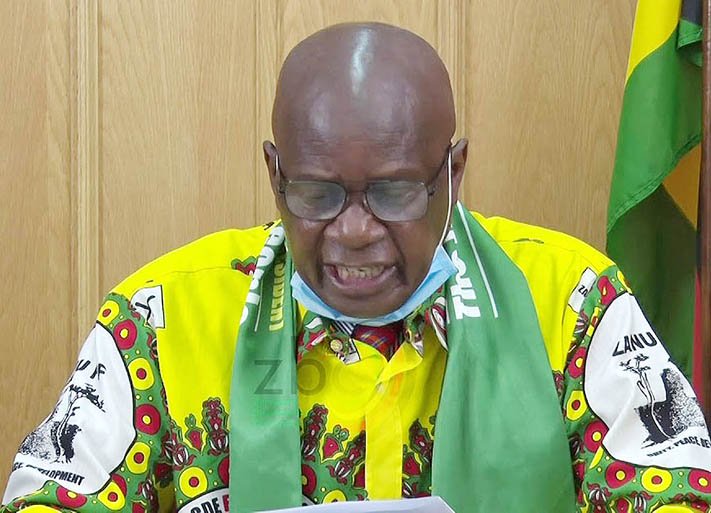 By Mpedzegwa Wamanava
Zanu PF has rubbished claims that the ANC leadership visiting Harare will also meet opposition parties and 31st July Movement (J31M)
In a statement released on the day the ANC delegation arrived in in Harare, Zanu PF Acting Spokesman Patrick Chinamasa said: ZANU PF wishes to make it categorically clear that this is a meeting between the ZANU PF delegation and ANC delegation only."
The stance adopted by ZANU PF is against President Cyril Ramaphosa's published statement that his envoys will meet other stakeholders in Zimbabwe unlike before.
The previous three envoys, ANC former Chairperson, Baleka Mbete, former ministers, Dr Sydney Mufamadi and Advocate Ngoako Ramathlodi were denied permission to meet MDC A and MDC T.
The South Africa Ambassador to Zimbabwe Mphakama Mbete had by then asked MDC A and MDC T to be on stand by for a meeting with the envoys, only for President Emmerson Mnangagwa to nullify the meetings claiming that there was no need to meet other stake holders as there was no crisis in Zimbabwe.
Ramaphosa has not yet disclosed what came out of the first visit, putting paid to claims that the envoys went back to Pretoria empty handed.
Instead Ramaphosa announced a revisit of Harare last week, but this time, the number of delegations has expanded to nine and led by the ANC Secretary General Ace Magashule.
Chinamasa added that the party to party meeting of the revolutionary parties will give Zanu PF an opportunity to dispel the false claims of a nation in crisis.
"We are also aware that this visit is taking place against the backdrop of false claims of a nation in crisis. ZANU PF will take the opportunity to share the reality on the ground in Zimbabwe, South Africa and in the Region candidly and frankly with their revolutionary sister the ANC," said Chinamasa.
The 31st July Movement (J31M) received ZANU PF's stance with shock, adding that the ruling party was missing an excellent opportunity to be assisted to solve the problems bedeviling Zimbabwe.
Zimbabwe is going through unprecedented economic meltdown, human rights abuses are also escalating while rampant corruption in government has paralysed the civil service.
"Zanu PF is not repentant. Instead of embracing this opportunity to genuinely attend to our problem, Zanu PF decided to close out everyone from meeting the ANC delegates. If they have nothing to hide, why don't they allow the envoys to meet other stakeholders," said J31M.
J31M has a document detailing evidence of a nation in crisis which the Movement intended to share with the envoys.
However the Movement vowed to make sure that the document will end up in the hands of the head of the ANC delegation Ace Magashule.