Come down from your high horse if you want dialogue with ED, Cross tells Chamisa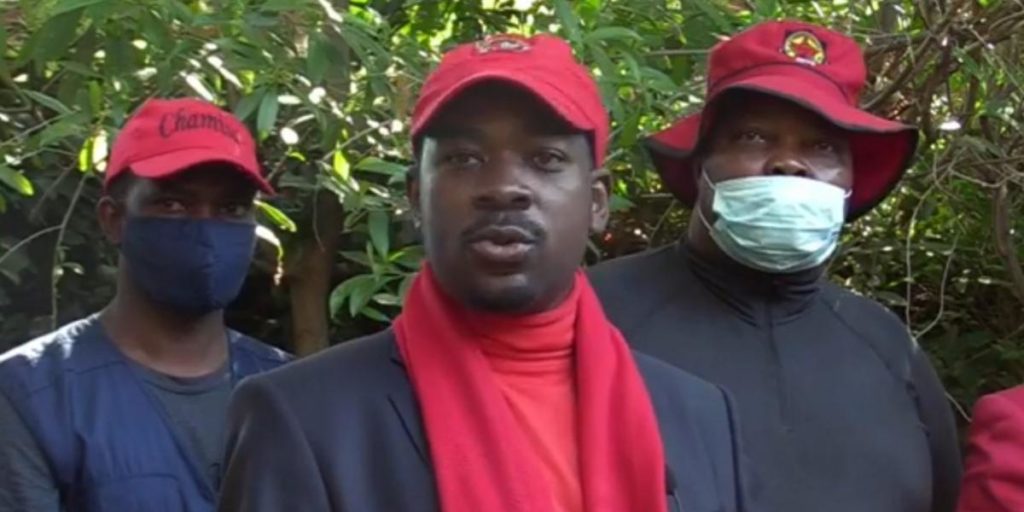 Former MDC legislator Eddie Cross said MDC Alliance president Nelson Chamisa will never talk to President Emmerson Mnangagwa if he insists on his position that the latter is illegitimate.
Cross believes that Chamisa lost a huge opportunity when he rejected Mnangagwa's offer, to make him the leader of the opposition in Parliament. Said Cross:
Nelson (Chamisa) called me this other day, I hadn't seen him for about 18 months, he called me and asked me what I think he should be doing and I said you should be talking to Mnangagwa and he said how do we get that started and I said the first thing is you got to accept that he won the 2018 elections end of conversation.
If you don't accept that the President is legitimate and that he won elections legitimately then you cant start a conversation and that's the position and nothing is going to change that.
No amount of external pressure is going to change that situation, its something we have to do among ourselves.
Cross, who is a member of the Reserve Bank of Zimbabwe's (RBZ) Monetary Policy Committee (MPC), said Mnangagwa is under a lot of pressure from ZANU PF and does not make decisions on his own. He said:
I think Chamisa has lost a huge opportunity because I think if he had accepted Emmerson's (President Mnangagwa) victory in 2018 and accepted his role as leader of the opposition in Parliament, I think the President would have been much more accommodating.

And I think we would have seen the situation in Zimbabwe moving more or less along the lines of a consensual type of government arrangement than what we have got at the moment.

You have to remember too that the President is someone who is also under pressure from his own people and he is a not a free agent and neither is Ramaphosa.
Chamisa has to accept that Mnangagwa was legitimately elected in 2018 as a starting point, else there are no prospects of dialogue between the two Cross added.
He (Chamisa) said the precondition for talks is that he wants the government to accept that it was not legitimately elected.

Therefore the conversation can't even start, you can't even begin to dialogue if that is the opening statement.
In spite of Cross's assertion, it is not clear if Mnangagwa actually extended the alleged offer to Chamisa. A few months after the election, Mnangagwa formed the Political Actors Dialogue (POLAD), a dialogue platform that was intended to bring together all the 2018 presidential candidates.
Chamisa, Joice Mujuru, Noah Manyika and Nkosana Moyo are some of the candidates who refused to be part of the "charade".
–Open Parly