Is Job "Saro Wiwa" Sikhala the most feared politician in Zimbabwe?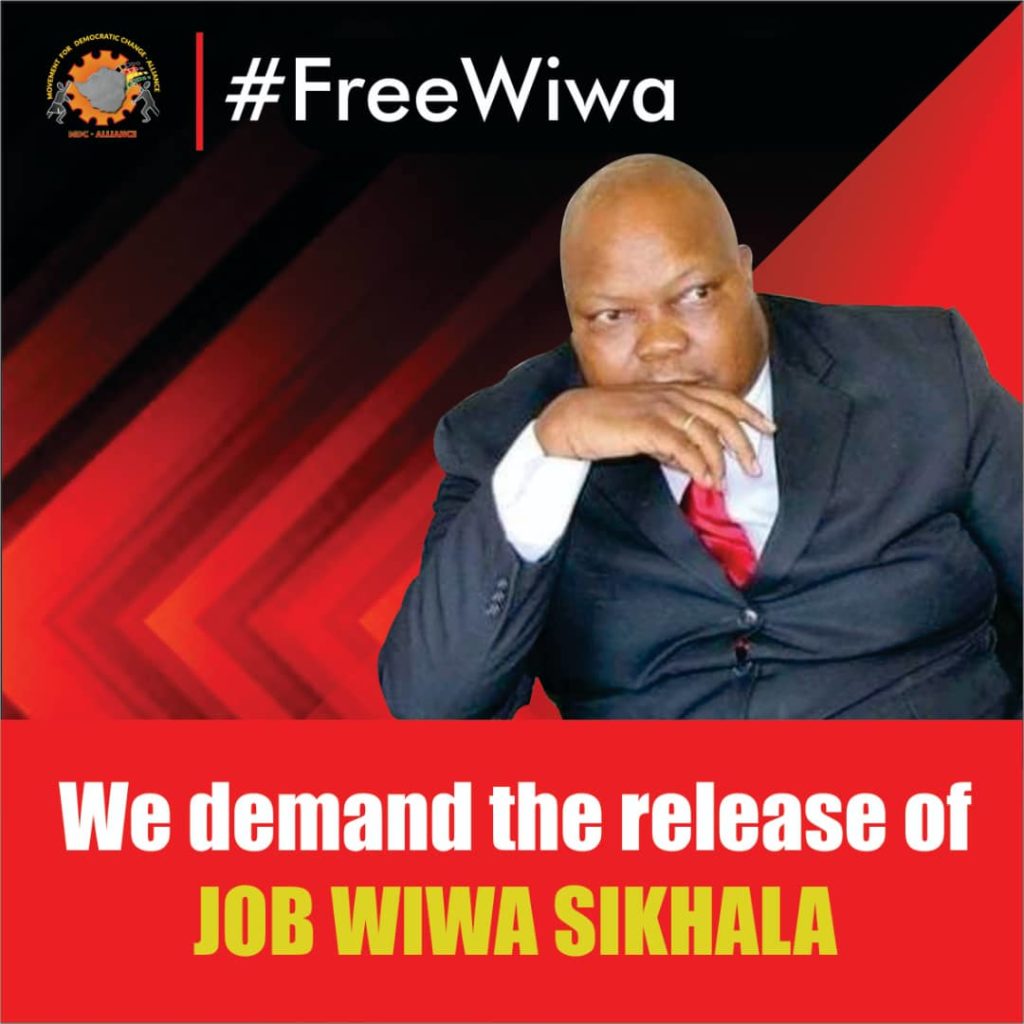 By Charles M. Mutama
It has been 21 days since this eccentric politician's dramatic arrest on August 21, 2020. He was part of a list of 13 activists sought after by the Zimbabwe Republic Police (ZRP) allegedly for masterminding the national shutting July 31st protest against corruption by regime apparatchiks. His colleagues Hopewell Chin'ono, Jacob Ngarivhume, and Godfrey Kurauone have since been released from illegal detention that saw them spending more than a month in Mnangagwa's prisons.
Job "Saro Wiwa" Sikhala faces incitement to cause public violence charges linked to the July 31 anti-corruption protests which attracted an unprecedented security deployment the country has never seen and only rivaled by the Rhodesian curfews of the pre-independence Zimbabwean plateau. A champion of freedom and a fighter against corruption with an illustrious political career spanning two decades, Job "Saro Wiwa" Sikhala used demagoguery in his short videos that went viral on social media urging Zimbabweans to free themselves from the clutches of an oppressive Zanu PF rule.
On September 2nd, Magistrate Lazini Ncube denied him bail ruling that Job "Wiwa" Sikhala faces serious charges and that he was caught hiding and evading arrest contrary to the investigating officer's testimony which described the security exercise as an act that was meant to find drugs and dangerous weapons in accordance with the warrant. Legal expert Alex Magaisa has termed Sikhala's persecution as lawfare and in his current predicament, the marverick politician joins a long list of illustrious nationalists such as Ndabaningi Sithole, Joshua Nkomo, Dumiso Dabengwa, Lukeout Masuku, and Edgar Tekere who faced the wrath of an intolerant Zanu PF during the 1980s and 1990s while being accused of crimes ranging from possessing arms caches to plotting to overthrow the regime illegally.
During his bail hearing at the Magistrate court, Sikhala revealed that he has been arrested 64 times by the Zanu PF regime and has never fled his country of birth. Early this year he had treason charges dismissed in Masvingo after a grueling case that saw the Friends of Sikhala Trust in particular and the MDC Alliance membership in general rallying behind the universal cause for a free Zimbabwe.
A seismic shift in regional, continental, and international solidarity has emerged after his tenacious call for Zimbabweans to resist dictatorship and the extractive Zanu PF culture with the hashtag Zimbabwean Lives Matter. The African Union weighed in by persuading Harare to respect human rights enshrined in the African Charter and Zimbabwean constitution. The Economic Freedom Fighters (EFF) led by Julius "Juju" Malema has uncategorically placed the problems Zimabweans face on Zanu PF's doorstep. Within a short space of time, the African National Congress's (ANC) President Cyril Ramaphosa, dispatched in succession presidential envoys and a party delegation owing to Job "Wiwa" Sikhala's undeniable and unquestionable contribution to the novel attention given to the Zimbabwean crisis.
On Friday 11 September 2020, an appeal for bail filed by his Lawyers Advocate Eric Matinenga, Jeremiah Bamu and Harrison Nkomo will be heard at the High Court. Is he going to be "On Trial for his Country" again and will the regime relent to local, regional, continental, and international pressure?
Charles M. Mutama is writing in his personal capacity