MDC T youth fires warning shot to Khupe over vindictive recalls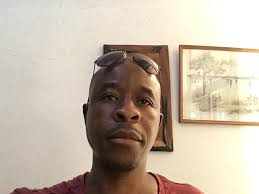 Alfred Dzirutwe who is the MDC T youth leader has said the vindictive recalls of legislators and councillors elected under the MDC Alliance is worrisome, New Zimbabwe reports. Dzirutwe said if the recalls were necessary, voters were supposed to be consulted first before the party takes any action.
Speaking to the publication, Dzirutwe said:
The Supreme Court (ruling) came as a rare opportunity for us as the MDC-T to consolidate the ground and prepare for 2023 elections. However, what is currently prevailing in the party as seen through recalls is very worrisome. The criteria used make it very chaotic and full of vindictive recalls rather than strategic recall. MPs and councillors' recalling should be consultative and people driven,
We have situations where councillors and MPs have failed to deliver on their promises in those constituencies. Those are the people who should be targeted. We are a people's project and we must allow democracy to prevail always.
As the youth, we should take charge of these processes as we expect the MPs who add value to parliament and move motions. We need forward thinking cadres not backbenchers and old, tired recycled people. The crop of our current MPs is a shame to say the least.
Former MDC T Vice President Obert Gutu said something similar to that last month as he revealed that he was approached by Khupe to replace the legislators she had recalled. This week, Khupe recalled 11 Harare Councillors, 5 Marondera Councillors including the mayor Chengetai Marowa, 3 councillors in Beitbridge including the town mayor Morgan Ncube, 8 councillors in Bulawayo and 2 in Victoria Falls.
—New Zimbabwe.com