South Africa won't solve Zimbabwe problems, ZCC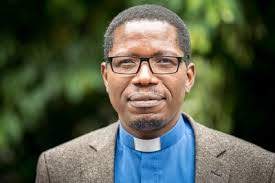 The Zimbabwe Council of Churches (ZCC) secretary-general Kenneth Mtata said Zimbabweans should not look to South Africa for solutions to their challenges but must find a consensus among themselves.
Mtata argued that South Africa can only provide international solidarity and this does not mean that they should be responsible for finding a solution for Zimbabwe's crisis. Said Mtata:
People must distinguish solidarity from an agency; South Africa is saying the struggle to find a lasting solution to Zimbabwe belongs to Zimbabweans. Zimbabweans must collectively find consensus on problem definition, possible solutions and mutually acceptable processes towards realising those solutions.
Neighbours including South Africa can only provide much-needed regional, continental and global solidarity. Solidarity doesn't replace agency. Remember Steve Biko's advice to the Liberal White supporters during the struggle against apartheid.
The cleric warned Zimbabweans that if outsiders liberate the country, they will certainly demand a stake over their freedom.
A delegation from South Africa's ruling party was in Zimbabwe this week following a visit by President Cyril Ramaphosa's envoys last month in a bid to help Harare deal with its many challenges.
–Newsday