ZPP slates The Herald for invasion of MDC trio's privacy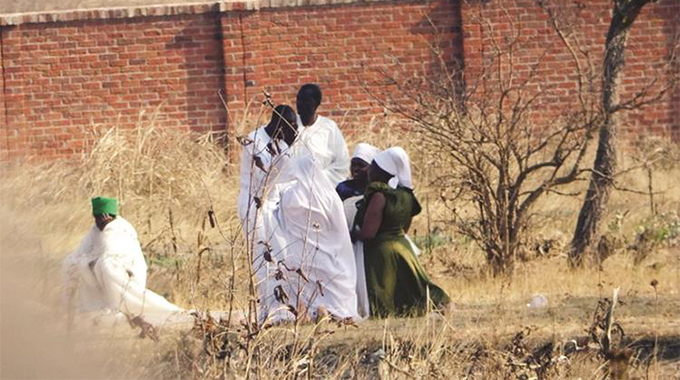 The Zimbabwe Peace Project (ZPP) has condemned a State-owned daily publication for alleged invasion of privacy and right to worship of three MDC Alliance (MDC-A) activists, Joanna Mamombe, Netsai Marova and Cecilia Chimbiri over its report claiming that the trio visited an Apostolic Sect shrine on 1 September this year.
In a statement posted on its social media channels, ZPP on Friday said the pictures used in the story by The Herald date back to 2016. ZPP said:
ZPP notes with great exception the sustained invasion of privacy [and] right to worship of 3 [MDC Alliance] leaders. ZPP has established the images used by [The Herald] to claim [Joana Mamombe], [Netsai Marova] and [Cecilia Chimbiri] were at an apostolic shrine recently, date back to 2016.
Such abuse of media privilege and deliberate targeting of women politicians raise great concern over the safety of all women who stand up to utilise their right to participate in opposition politics.
In the article, The Herald claimed that the MDC-A trio visited an apostolic sect leader, Madzimai Memory of Hatfield, Harare, who is allegedly famous among criminals and fugitives as she is said to possess spiritual powers that can make a serious crime collapse at the courts.
The three MDC-A activists were allegedly seized from policy custody by armed men on 13 May after a flash demonstration in Harare, tortured and sexually abused before they were dumped two days later.
–Pindula