Video: Ramaphosa to move SA to lockdown level 1 tonight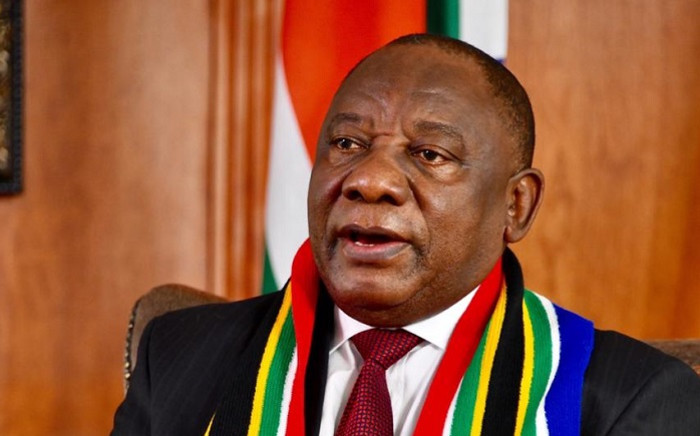 President Cyril Ramaphosa will address the nation on Wednesday evening, 16 September, where he is expected to announce a move level 1 national lockdown, including the opening up of international travel.
"President Cyril Ramaphosa will address the nation at 19h00 today, Wednesday, 16 September 2020, on developments in South Africa's risk-adjusted response to the Covid-19 pandemic," the presidency said in a note.
"The address follows a meeting of the National Coronavirus Command Council on Monday, 14 September 2020; a meeting of the President's Coordinating Council on Tuesday, 15 September 2020, and a special sitting of Cabinet today, Wednesday, 16 September 2020."
According to various reports over the past week, lockdown level 1 will see further easing of restrictions, although some measures will still remain in place.
The expected changes include:
The evening curfew;
Adjusting limits on gatherings, such as church services, by instead increasing it to a percentage of capacity (ie, 50% of a venue's capacity instead of 50 people);
Opening up international borders, but only regionally to the rest of Africa;
International travel to Europe and other destinations with a resurgence in Covid-19 infections are still seen as too high-risk, and re-importing the virus is a concern;
Social distancing, mask wearing, and hygiene protocols will remain in place.
Citing 'top insiders' who attended meetings of the Presidential Coordinating Council, TimesLive reported that travel from high risk countries including the US, the UK and major EU countries will remain banned.
"Controversially, however, arrivals from India and Brazil – which have the second and third highest infection rates in the world – will be permitted," it said.
Arrivals will be required to provide a negative test result taken 72 hours before travel, allowing them access without quarantine, the paper said.
South Africa's tourism sector is desperate to see the reopening of international borders.
Professor Alex van den Heever, chair in the field of Social Security Systems Administration and Management Studies at the Wits School of Governance, said that a phased reopening is not logical.
"All borders should be reopened as there are no additional risks posed by an industry that is well organised, has stringent health and hygiene safety protocols in place and operates in low density settings."
"You typically don't get superspreading events in Tourism provided health protocols are maintained and, to the extent where there are any failures, you address them. You don't keep an entire industry closed because some failures. As an economic sector, if the evidence doesn't indicate that you are a major vector for spreading the disease, you should be open."
On Tuesday, South Africa reported the fewest cases of new infections since May – 772 cases, taking the total reported to 651,521.
Deaths have reached 15,641 (an increase of 142), while recoveries have climbed to 583,126, leaving the country with a balance of 52,754 active cases.
—SABC-Businesstech