Zimbabweans rubbish MDC T 's change to MDC A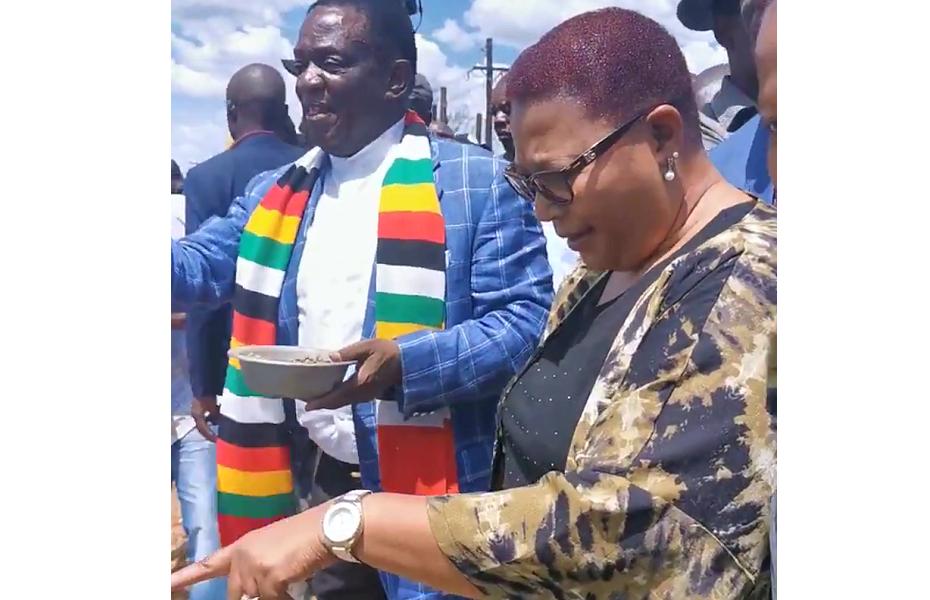 MDC-T acting chairperson Morgen Komichi on Saturday announced that the party will with immediate effect, rebrand to MDC Alliance.
However, the MDC Alliance name has been used by the Nelson Chamisa-led party since the 2018 harmonised elections.
Zimbabweans are having their say on what Nelson Chamisa needs to do now that he has lost his MPs, Councillors, headquarters and now the party name to the Thokozani Khupe led party.
He are a few rections that we have gleaned from the microblogging site Twitter:
Unscrupulous Skilled Rebhara: My advice to Nelson Chamisa don't do anything. ZANU PF wants Chamisa to rebrand ,they should not rebrand its not time yet… wait and see what will happen if they rebrand.
The problem is not the name, even party ikanzi chimuti or musuri as long as it threatens ZANU PF they will come after it. Problem is captured judiciary ,captured ZEC, captured Thoko na Dougie…we all know wat needs to be done
Thandekile Moyo: It should be clear by now, That no solution will come from ZEC, Or the Judiciary, Our country is in the hands of criminals. Only an uprising can #FreeZimbabwe. MDC must join the revolution, Free Zimbabwe, Rebuild institutions, Then we hold free & fair elections. #ZanupfMustGo
Zenzele: The announcement by Mr Cup that they want to use the name MDC Alliance does not surprise me. Que is how will the real Alliance respond and how soon. Anywhere what's in a name?
Jonathan Moyo: #Politics101 Because politics is praxis; saying nothing, waiting to see what will happen and doing nothing are not and will never be options because every vacuum is always filled with or by something else!
Alexander Rusero: Put simply, MDC' conspicuous silence as if they are on holiday nauseates! It took 37 years for Zimbabwe to have an accident of history in November 2017!
Pedzisai Ruhanya: Dear ZANU PF, VARAKSHI, Mwonzora and Khupe: Your courts said there is no party called MDC Alliance, that it's not a legal persona, Your Speaker recalled MPs, Senators and July Moyo recalled councillors saying they joined Alliance. Now puppets say they are MDC Alliance. Matoto!
Alex Magaisa: What has just happened should not shock anyone who has been following the MDC saga. It was foreseeable and it was written. The most important question is the response, which should be ready. There has never been a better time to demonstrate that people do not vote for party names.
Freeman Chari: I don't agree with rebranding. The purpose is clear. To suffocate and annihilate. Whatever Chamisa does they will still come after him. They will come after even his wife and kids. Focus on the game. As long as the military is ruling elections are useless. Focus on pressure!
Majaira Jairosi: Re-branding or not re-branding, nothing is going to change but determined people will change everything. People power will reverse this charade and one of the most political & electoral frauds in history since the 1927 electoral fraud by Charles D. B. King of Liberia.
Willson Chivhanga: Dear @nelsonchamisa In 2018, 2.6 million Zimbabweans trusted you with their vote – to lead! Today these 2.6 million people need you to trust them that when you call for and lead a nationwide resistance, they will heed your call and stand with you!
–Pindula