Chinhoyi Mayor, 80 councilors face Khupe's axe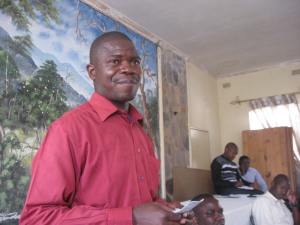 Eighty MDC Alliance councilors including Chinhoyi Mayor and Deputy mayor are reportedly facing the axe as Thokozani Khupe's court-sanctioned outfit the MDC T 2014 structures is planning to recall them, the Daily News reports.
The development was reportedly confirmed by the party's secretary-general Douglas Mwonzora who said the MDC T executive resolve to recall the councilors countrywide because they no longer represent the interests of the party.
Said Mwonzora:
The councillors are from across the country, but I am not sure about the figure. Remember, there is a tendency by some to try to scare people… I am not sure they are that many. We are dealing with this on a case by case basis so the victims will soon get communication
Khupe has so far recalled over 84 MDC Alliance councilors which includes Harare Mayor, Bulawayo Deputy Mayor, Gwanda, Beitbridge and Marondera Mayor and 31 legislators including Nelson Chamisa's Deputy Lynette Karenyi Kore.
The recent recalls have paralyzed some councils which according to an MDC T's official is Khupes' end game to paralyze the Harare City Council and let the government appoint a commission to run the council. The MDC T denied the allegations of trying to paralyze the councils but recalled 11 Councillors from Harare and virtually paralyzed the Harare City council thereafter.
–Daily News