ED gives soldiers a blank cheque to brutalise citizens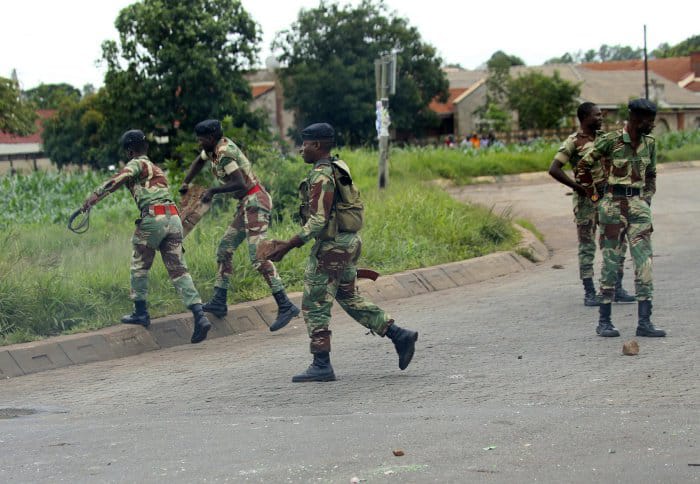 President Emmerson Mnangagwa has ordered members of the security sector to severely deal with armed and violent crimes in the country.
Mnangagwa made the chilling remarks during the burial of National Hero Brigadier General Ruphus Chigudu at the National Heroes Acre this Monday. Such statements have been previous interpreted by the military as a go ahead to shoot citizens. Members of the Zimbabwe National Army are notorious for fatally shooting citizens at the slightest opportunity.
He also expressed concern over increased cases of child murder allegedly for ritual purposes. The president said:
Violence, destruction of property and making Zimbabwe ungovernable can never be democratic and that is not what we fought for.

The Government is worried about the growing cases of ritual killings of minors. Equally worrisome are the growing cases of armed and violent crimes. I have ordered our security arms to deal with such misdeeds severely.
His remarks come when soldiers have been accused of extra-judicial killings in the country and particularly so during the coronavirus lockdown. Police and the military were yesterday beaten up and chased by angry Zanu PF youths in Kwekwe during an internal Primary elections process which was aborted midway after violence broke out..
There are reports suggesting that some soldiers have been sexually abusing young girls through intimidation at Chisuma Primary School outside Victoria Falls raising tensions between civilians and state security.
–ZBC