We never believed in Chamisa's leadership, Komichi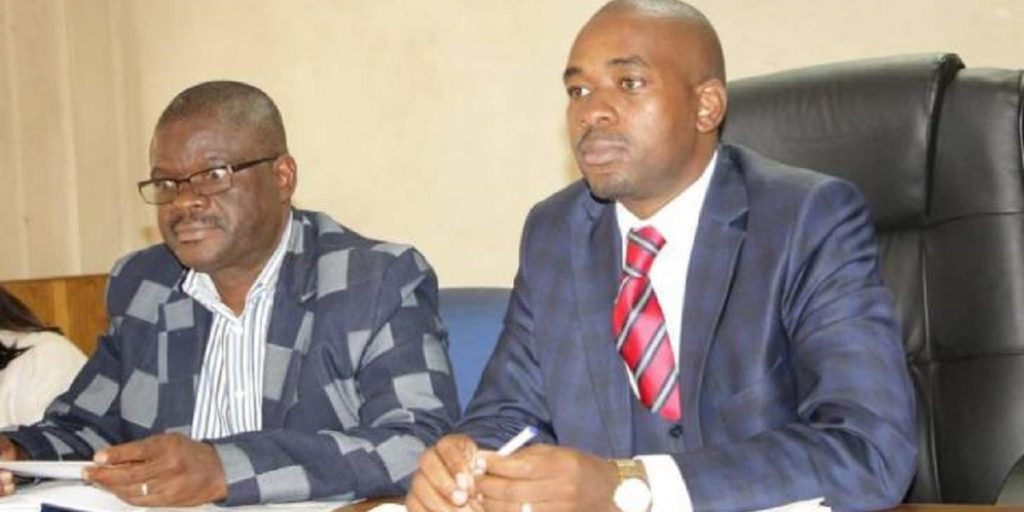 The chairperson of the Thokozani Khupe led Movement for Democratic Change Tsvangirai (MDC-T), Morgen Komichi has said that he has been spying on MDC Alliance leader Nelson Chamisa.
He made the remarks during a Press conference in Harare on Friday during which he said he never believed in Chamisa's leadership qualities even when he campaigned for him during the 2018 elections. He said:
I was never part of them, even if you ask our secretary-general Douglas Mwonzora, I used to pull him by the side telling him that he should relax and wait because the time for Chamisa would come to an end sooner.
Mwonzora concurred with Komichi saying:
Yes, I can confirm that he never believed that the leadership of Nelson Chamisa would last, he used to tell me to relax.
Ironically, Komichi is one of the MDC officials that appeared on a number of rallies and platforms defending Chamisa's alleged power grab and openly and strongly attacked Khupe.
Komichi also said that he also secretly authorised an organisation called 'Defending Morgan Tsvangirai's Legacy,' which issued statements attacking Chamisa's leadership.
–-NewsDay