Mwonzora tells Chamisa to recognize Khupe, dump Biti, Ncube as prerequisites for talks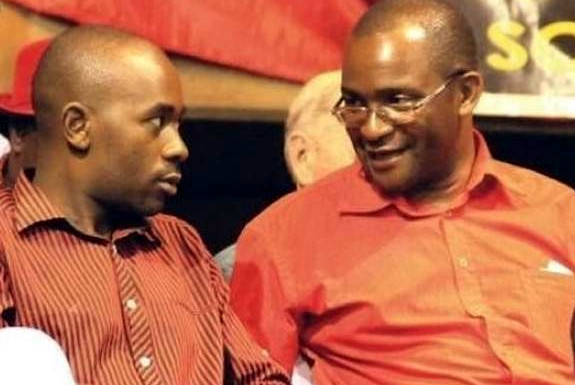 The Nelson Chamisa led MDC Alliance will have to recognize the Supreme Court ruling that resurrected the MDC T 2014 structures and made Thokozani Khupe the outfit's interim leader, if they want to talk to Khupe's camp, Business Times reports.
This was revealed by MDC T Secretary-General Douglas Mwonzora who said Chamisa's deputies Tendai Biti and Welshman Ncube were not supposed to be involved because they were not part of the MDC T:
Chamisa and his group have to recognise the Supreme Court ruling and there is no need for the involvement of Biti and Ncube as they were not part of the structures and were leading their parties. Chamisa was a member of the national executive.
However, MDC Alliance's Secretary-General Chalton Hwende said they are just waiting for the by-elections to move forward:
We are waiting for the by elections to replace the recalled MPs and councillors and the people will vote for their representatives again and our youths want the party to be united and we can move forward but Mwonzora and his group are working with Zanu PF to destabilise the party.
MDC T and MDC Alliance national executive councils are reportedly holding separate strategic meetings in a bid to craft a way forward after the MDC T youths declared that the 2 leaders should meet last week.
–Business Times