PTUZ warns Minister Mathema against fooling Zimbabweans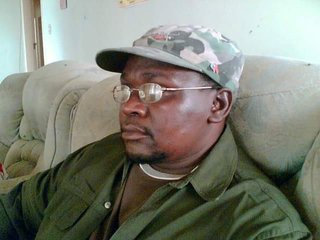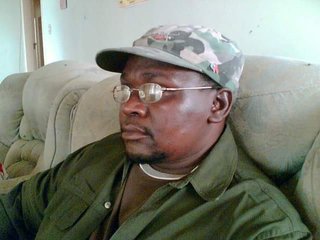 By Takavafira Zhou
Education officials toured schools last week and saw that more than 93% of teachers (including school heads) were not in schools. Surprisingly, these officials through their head, Minister Matema, declared that schools were ready for second phase re-opening of schools for grade 6, form 3 and L6th. One wonders whether Hon Matema uses a dictionary of fools, assuming there is one.
It is clear that the Ministry officials and Hon Minister are either taking Zimbabweans for fools, are at best engaged in fantasy and drama or
they are simply cut off from reality in schools. Let the Minister be reminded that even if ministry officials would get helicopters for monitoring, the situation in school would remain the same. How does monitoring capacitate an incapacitated teacher, we wonder? Is Matema implying that President Mnangagwa who acknowledged the genuineness of teachers' grievences when he presented SONA, was engaging in homiletic bellicose?
As if it is not enough, Minister Matema talks of increased surveillance in schools this week and gap filling. Which gap Hon Minister? Minister Matema has confirmed the exorbitant increase of fees, and equally puzzling is his assertion that no parents complained at such fees. The Minister is certainly guilt of selective forgetfulness. Teachers are parents too and have constantly reminded him of the exorbitant fees beyond their reach. The minister is therefore economic with the truth.
Minister Matema recently claimed he was not concerned with teachers' incapacitation because he is not their employer. Has he, therefore, become an employer overnight now that he talks of replacing incapacitated teachers?
It is clear, Minister Matema has become a liability to the education system and unless he is stopped forthwith, his cold and calculated education vandalism will have disastrous effects soon.
Fellow teachers Minister Matema has unilaterally declared war on us for no apparent reason as we have not thrust incapacitation upon ourselves. Rather it is the gvt that thrust incapacitation upon us by unilaterally reducing the purchasing power of our salaries from US$520-US$550 to US$40. The only language that Hon Matema may understand is decisive incapacitation action by teachers across the country. Lets take our incapacitation struggle to the highest level, and let every community reverberate with voices of incapacitation. A 0% presence in schools is the only language Matema may understand so well. We cannot be treated as if we are of no account.
There are several reported cases of covid 19 in schools. Sadly, the Ministry is silent on such cases. We reiterate that our heath and safety matter and we will resist attempts to drive us to death traps. The acquisition and placement of testing kits and other PPEs in schools is long overdue.
As much as many parents may have sent their children to school, we hereby reiterate that there will be no learning as teachers will be conspicuous by their absence due to incapacitation. Never say we did not warn you. You have put the life of your child in danger as schools are fast becoming places of sexual orgies and drug abuse in the absence of teachers. To those who have not sent their children, keep them safe in your homes and hold on to the fees a little longer.
We reiterate our readiness to report for work as soon as our welfare, health and safatey concerns are addressed. The raising of fees in boarding schools is tailor-made to ensure that the children of poor (like teachers) should not be brought out of the social environment to which they belong. This must be resisted by the generality of Zimbabweans as education is fast becoming a preserve of the rich as opposed to a right enshrined in the constitution.
We reiterate our commitnent to meaningful dialogue not through the surrogate Apex but the United Front of Teacher Unions. The country can only be taken forward by those who understand the aspirations of teachers as a vital cog of national development, and speak the language of common people. As incapacitated teachers we know we are right and Hon Matema is wrong. We, therefore, will continue in our incapacitation mode until gvt calls for meaningful dialogue with us. No amount of threat can capacitate us. We have nothing to fear except incapacitation, poverty and fear itself. Its game on, let the incapacitation of teachers be more visible through our actions. Let all teachers be part of a solution and not part of our problems.
Aluta Continua
Dr Takavafira M. Zhou is the President of PTUZ