Suspect in Rugeje shooting incident dies in police cells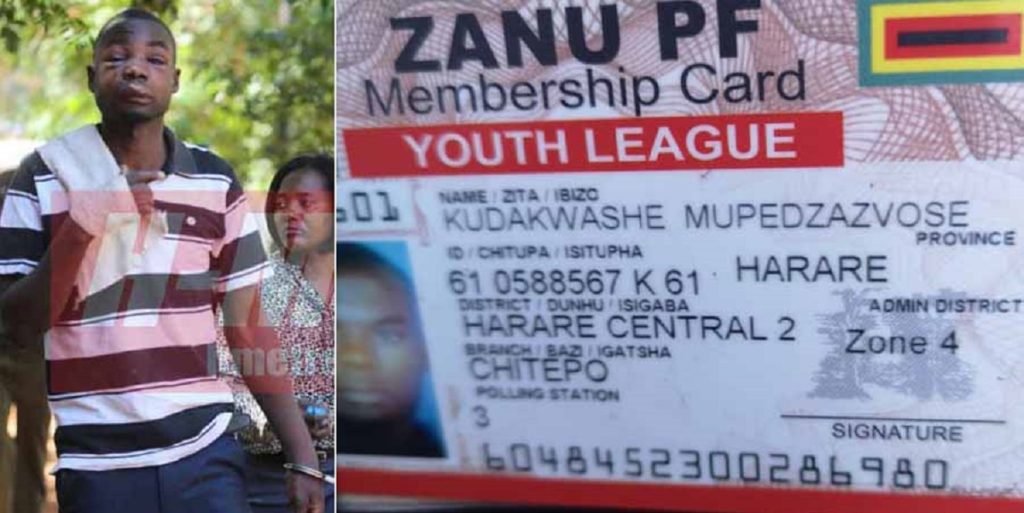 A suspect in last weekend's shooting at the Mt Pleasant home of former ZANU PF Political Commisar Engelbert Rugeje has died in prison cells allegedly from gun wounds.
The deceased, whom the police identified as Kudakwashe Mupedzazvose, whose Zanu PF Youth League membership card was found at the crime scene was arrested on Wednesday with a gunshot wound to the chest, but police inexplicably locked him up in holdings cells.
Mupedzazvose is the second member of the alleged intruding team to have died after the other person died at Rugeje's home during the shootout.
ZimLive was told, however, that there was no shootout as the alleged intruders were not even armed. A police source told the publication:
In fact our investigations show that these men were copper thieves who were in the process of stealing ZESA cables because there was a power outage at the time. They were busy ripping power lines at the time.
This is contrary to an earlier statement by the national police spokesperson Assistant Commissioner Paul Nyathi who insinuated "there was an exchange of gunfire that left one person dead at Lt-General Engelbert Rugeje's (Rtd) residence in Mt Pleasant, Harare, involving security personnel and seven suspected criminals in the morning."
–Zimlive