Former MDC MP, rejoins Zanu PF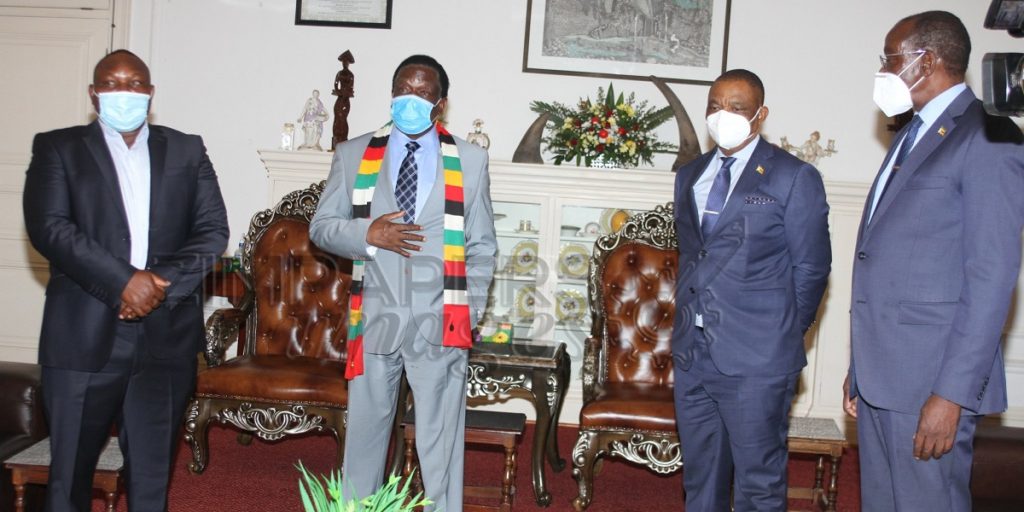 Former MDC legislator for Masvingo Central Tongai Matutu has rejoined the ruling Zanu PF saying the opposition party "in its various forms" has lost direction.
Matutu was welcomed by President Mnangagwa and the two Vice Presidents Constantino Chiwenga and Kembo Mohadi at State House in Harare this afternoon.
President Mnangagwa said he felt elated in welcoming back "home" Cde Matutu.
Briefing journalists, Matutu said he was not joining Zanu PF because he was desperate but he was guided by his conscience and was convinced that his decision was the best choice for both himself and the nation.
He said more people were expected to follow suit as they were fed up by the loss of direction within the MDCs
The former Youth and Indigenisation deputy Minister and MDC member in 2019 failed to secure a single nomination for the MDC's Masvingo chairperson post.
He is among MDC members who left the party to form the People's Democratic Party, then led by Tendai Biti.
Matutu's departure from MDC comes when the main opposition in the country is arguably at its weakest point due to the leadership crisis that manifested during the last days of its late leader Morgan Tsvangirai.
–The Herald