Gringo is still among the living, not the dead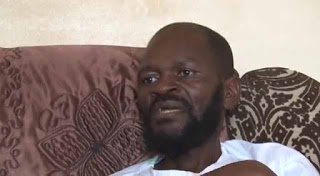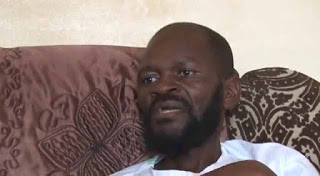 There have been reports circulating on social media alleging that renowned actor and comedian Lazuras 'Gringo' Boora has died.
The Medical and Dental Private Practitioners of Zimbabwe Association (MDPPZA) has refuted these claims intimating he is alive and recovering.
The association have decided have donated their services and medication to rescue the famed entertainer.
Confirming to Harare Live they said about Gringo's death;
It has come to our attention that some people are spreading incorrect information that Lazarus boora has passed. This is not true. Lazarus is alive and is still in hospital.
These unfounded claims, if it were true would have made this a second high profile death in Zimbabwe in a single day.
Gringo, who was on his way to full recovery having undergone an appendix surgery in October last year, fell sick again, this time battling intestine obstruction. He also has back and hearing problems.https://platform.twitter.com/embed/index.html?creatorScreenName=hararelive&dnt=true&embedId=twitter-widget-0&frame=false&hideCard=false&hideThread=false&id=1325346152535961600&lang=en-gb&origin=https%3A%2F%2Fhararelive.com%2F2020%2F11%2F08%2Fgringo-dies-here-is-the-truth%2F&theme=light&widgetsVersion=ed20a2b%3A1601588405575&width=550px
His wife Netsai Meki confirmed they had struggled to raise funds to get him treated.
According to Meki, last week they took Gringo to a hospital in Waterfalls as the condition was worsening and they were told he was dehydrated and indications were that he might have an infection in his intestines. But the bills were to high and the family failed to raise fund for tests or medication.
A father of seven, Gringo rose to fame in 1997 after featuring in a drama series of the same title Gringo that was screened on national television ZBCTV before he went on to feature in other spin-offs of the show like Gringo Ndiani, Gringo Mari Iripi, Gringo Troublemaker and he recently starred as Gibbo in the new ZTV series Village Secrets.
–iHarare