"Kill Your Own Daughter" – Moana's Mother And Stepmom Clash As Funeral Drama Escalates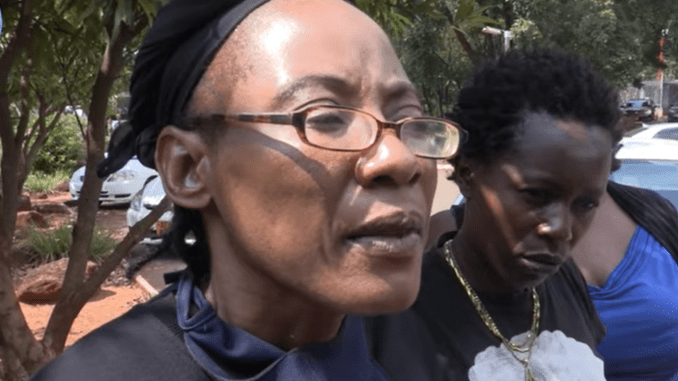 The late fitness bunny and social media personality Michelle Amuli, who was popularly known as Moana's funeral has turned into a circus.
Michelle Amuli, who was supposed to be buried yesterday is still lodged in the mortuary, with a her maternal and paternal family engaged in a bitter war of wills.
Michelle's paternal family, who follow the Islamic religion, are demanding that she be buried according to the Q'uran prescribed funeral rites for the dead, which include a cleanse and one being buried in a shroud instead of a coffin.
Meanwhile, Moana's mother Yolanda Kuvawonga wants her daughter to be buried in a coffin accompanied by an exuberant funeral wake for her send off.
So bitter is the dispute that it has not only spilled on social media and television, but it has spilled into the courts as well, where the court will rule on the best way forward .
Moana's step mom, who raised her, also gave her 2 cents on the matter and said the deadlock on the burial is because her mother wants farewell celebrations, while the Amulis want a simple "Muslim burial."
This obviously did not go down well with Moana's biological mom, who believes the step mother is behaving like biological parent and she told her to kill her own daughter if she wants that role.
WATCH the video below by Hmetro