Avenging spirit demands 5 virgins, 75 cattle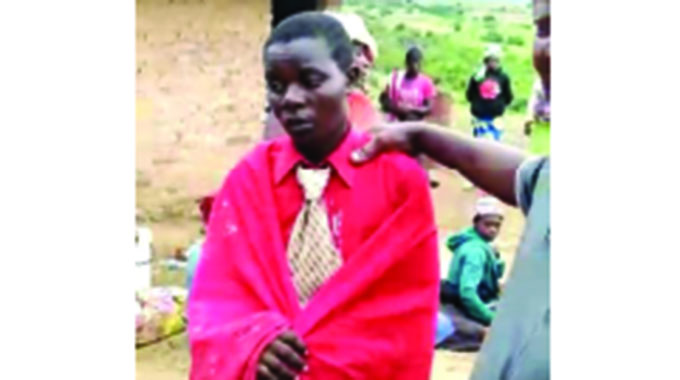 The avenging spirit (Ngozi) of a Nyanga businessman Costa Kafikira who died close to 4 decades ago is demanding to be appeased with 75 cattle and 5 virgins, Manica Post reports.
According to the publication, the alleged spirit of the late businessman Costa Kafikira is accusing 5 neighbours of robbing him and killing him through poisoning his beer and dumping his body at a river called Gairezi.
The avenging spirit is fingering Willard Sakupwanya, Charles Fombe, Tsakadzai Mautsi, Tambuzwa Matseketsa and a Benyu who are all late now save for Fombe of the henious act.
Speaking to the publication, the family of the late businessman said they will respect the law of the land and not accept a human being to appease ngozi but they will take 75 cattle:
The spirit is demanding a virgin and 15 beasts from each of the perpetrators' families, thereby making it five girls and 75 beasts. We, however, stand guided by the laws of the land when it comes to compensation or appeasement of avenging spirits.

We know that the appeasement of avenging spirits with girls, women or any human being was outlawed. All we pray for is justice to prevail so that our uncle rests in peace. We need justice
The publication further claims that the avenging spirit is manifesting on one of the alleged killers' daughter in law Riona Matseketsa who now dresses and talks like the late Costa. The Matseketsas have already approached the Kafikira family to map a way forward and said:
Four family members have already died and the avenging spirit keeps telling us that more woes will befall the family. It is said my late father was one of Kafikira's assailants and we cannot deny or accept the claim since he is now late.

But if it is true, we are wallowing in poverty because of my father's transgression. We need to appease the avenging spirit and be at peace with the Kafikiras.
A traditional healer from the are reportedly advised the Matseketsa to appease the avenging spirit. The case is yet to be heard by the local chief Chief Saunyama.
–The Manica Post