Mnangagwa tightens grip in Masvingo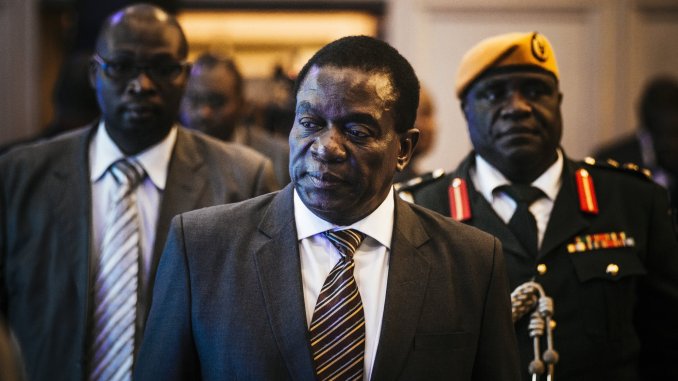 President Emmerson Mnangagwa has tightened his hold on Masvingo Province after his Lacoste loyalists romped to victory in the just-concluded ZANU PF district co-ordinating committee (DCC) elections.
Reports claim that Mnangagwa was keeping a close eye on the province which helped him grab power in the ruling party in 2017 hence the deployment of his Midlands homeboy, Joram Gumbo to ensure that there was no misstep. A source told Masvingo Mirror:
The deployment of Gumbo was not by coincidence, Mnangagwa wanted to make sure that all goes according to plan, mind you, he is the one who superintended the contentious provincial chairmanship elections which were repeated twice with Mnangagwa's strong ally Ezra Chadzamira winning on both occasions.

Mind you Masvingo is the one that played a huge role in propelling Mnangagwa to the presidency.

Masvingo is dear to Mnangagwa and he wanted to make sure that those who win are his allies, check the names of the winners they tell a story, those are loyal cadres of Mnangagwa.

This effectively shuts the door for those who could have harboured presidential ambitions as Mnangagwa will be unopposed come 2023.
The expulsion of former Chivi South legislator Killer Zivhu was said to be part of a scheme to ensure that only those known Mnangagwa allies get leadership positions.
However, Masvingo provincial youth chairman Godfrey Mukungunugwa also a Mnangagwa loyalist said there was no strategy to exclude other people but that naturally, those elected into the DCCs were loyal to the party and President.
–Masvingo Mirror