Muguti lambasts Mayor Mafume for politicising Budiriro demolitions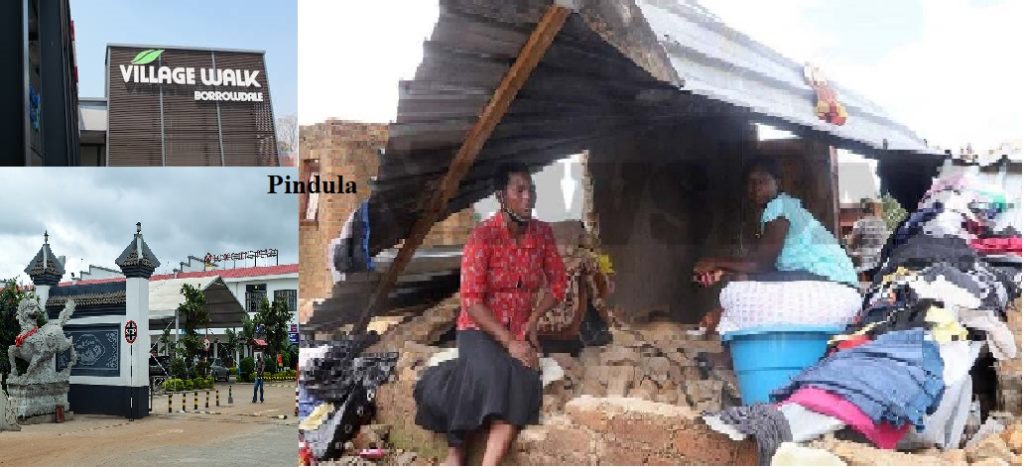 Harare Provincial Development Coordinator Tafadzwa Muguti on Friday lambasted the opposition MDC Alliance (MDC-A) for alleged politicisation of the recent demolitions of "illegal" houses in parts of Harare, particularly Budiriro.
In a long thread on Twitter, Muguti said the demolitions were part of a government and council resolution to rid the city of some illegal structures. He wrote:
We, as government appreciate that Harare City Council has been mismanaged for decades and Jacob Mafume (Harare Mayor) with his executive have been working with us to ensure we clean the mess and restore sanity.

Trying to politicize the legal functions of the council is just plain ignorance.

Let me, therefore, say the statements issued by @mdczimbabwe against me and government is irresponsible as they have the majority councillors in @cohsunshinecity and shows a serious lack of leadership and professionalism.

It is simply a legitimate court order served at the wrong time rainy season.
Muguti added that Budiriro homeowners were given nine months' notice to stop building houses and vacate the area since they occupied it illegally but ignored. He wrote:
The homeowners were given notice 9 months which expired on the 31st of October 2019. The Sherriff was instructed on 13 February 2020 at which point the country went into the Covid-19 period.

The Sherriff resumed work and notice of ejectment was served on the 17th of November 2020.
Muguti further revealed that the land barons responsible for parcelling out stands in Budiriro illegally did not respond or oppose the court application which gave effect to the demolitions.
–New Ziumbabwe.com