Mwonzora's attempt to rig congress stopped mid-air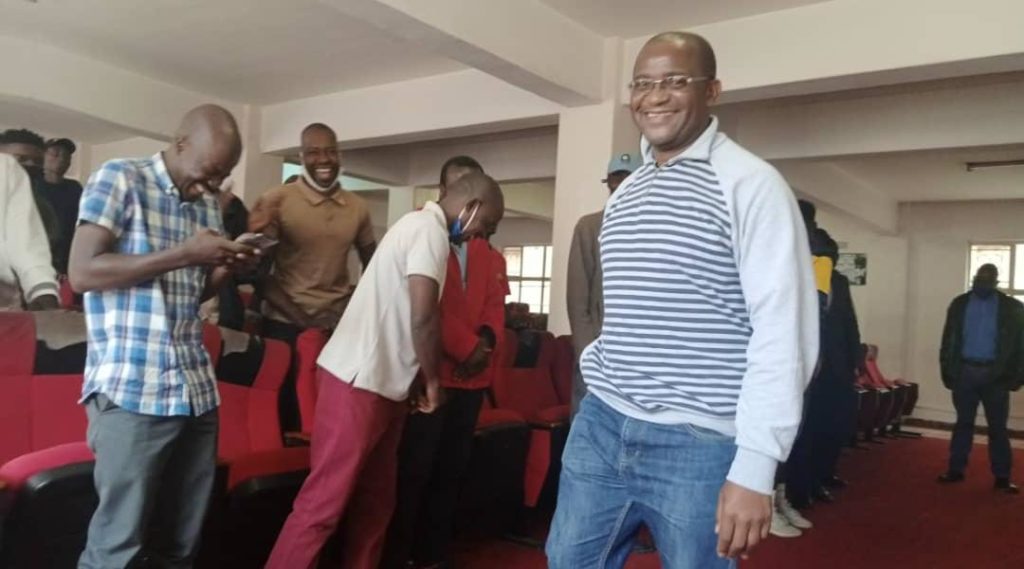 MDC-T secretary-general Douglas Mwonzora has been accused of trying to manipulate the voters roll to be used at the extraordinary congress on December 19 and rig his way to the party presidency.
Mwonzora, acting president Thokozani Khupe, chairperson Morgen Komichi and former organising secretary Elias Mudzuri, are all in the presidential race.
Reports indicate that Mwonzora has been deploying some provincial chairpersons to identify people to fill vacant positions in the 2014 structures after the majority of the members joined the MDC Alliance.
However, Mwonzora's "gap-filling" strategy was reportedly blocked by Khupe at Wednesday's caucus meeting.
A party official who refused to be named because he is not authorised to talk to the media said:
Mwonzora has been using Piniel Denga, provincial chairman for Mashonaland East, Lloyd Damba (provincial secretary of Chitungwiza and Simon Hove, Harare provincial treasurer who is masquerading as provincial chairman.

Mwonzora is trying even to falsify structures in Harare, We know all people who remain in our structures. The rest went with Chamisa.

But we are watching him. We know all the people in our structures and our secretary for elections, Mudzingwa Gandi is an honest man, he has the true 2014 structures, so Mwonzora is going nowhere.

He (Mwonzora) claims his launch was oversubscribed with people, but all of them are not in the structures, the majority are those who hated Tsvangirai and were fired and are now back in his camp.