Video: Woman swims with crocodiles after falling from bridge in Beitbridge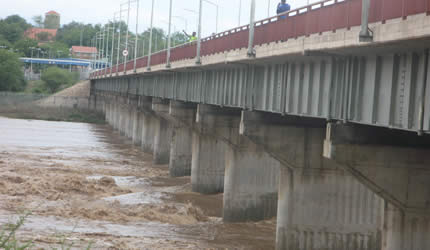 There was drama in Beitbridge when a woman fell from the Beitbridge old bridge into the crocodile-infested Limpopo river.
The incident was caught on camera as by-standers urged the woman not to panic but just swim out of the river. Luckily she was not attacked and she managed to swim out of danger.
Many people die in the river after being mauled by ruthless crocodiles while attempting to cross into South Africa illegally.
Watch video below: