All is not well with Mary Chiwenga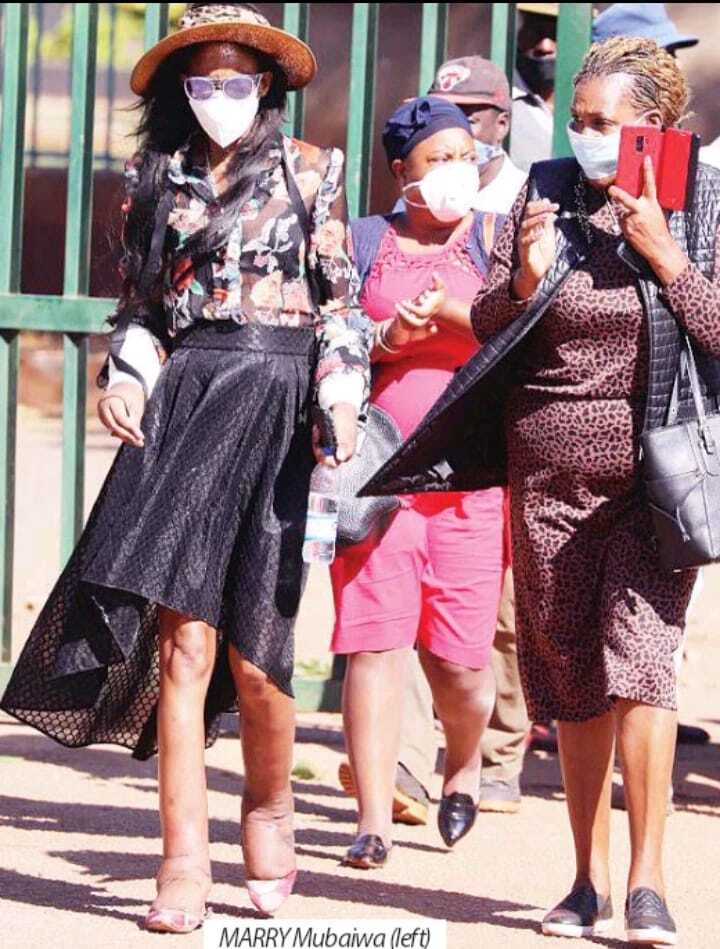 By Mpedzegwa Wamanava
Vice President Constantine Chiwenga's estranged wife, Mary Chiwenga is not well at all. The former modeller's health is visibly cat-walking away.
Mary's picture which went viral on social media this week revealed swollen legs and bandaged arms. Her picture is telling a story of a thousand words about a tormented woman who is enduring so much pain and torture.
Her arms have been in this condition for quite some time. If the picture is anything to go by, the arms seem not be healing fast enough.
She has lost too much weight, cutting a bony skeletal figure which is a far cry from the well-shaped body which she once possessed. In the picture, Mary is escorted by two women, probably her relatives or well-wishers, not bodyguards anymore.
Mary is locked in a protracted bitter fight with her all-time powerful husband Chiwenga who is accusing her of trying to kill him when he was hospitalised in South Africa. The couple is also going through a nerve wrecking divorce process. In another ugly development to the couple's bitter tug-of-war, Chiwenga dumped a truckload of Mary's clothes and household property at her offices in Harare's Eastlea suburb, even though their divorce settlement case is pending in court.
So bitter is the fight that Chiwenga denied Mary access to their three minor children for more than 14 months.
Mary unsuccessfully petitioned the courts seeking permission to travel to South Africa for medical treatment as her health continued to deteriorate. She is struggling to get medication for huge open wounds on her arms which she sustained during a bombing in Bulawayo at a rally which was attended by her husband and President Emmerson Mnangagwa.
Last year in December, a visibly ailing Mary was dragged to court on a stretcher bed to answer to charges of assaulting her childminder, but the trial was postponed to this year due to her poor health. This was after her lawyer Advocate Beatrice Mthethwa's submission failed to convince a Harare Magistrate that her client was too sick to attend court.
Former wife to the soccer star Shingi Kawondera's condition touched MDC A fiery politician and Vice Chairman Hon Job Sikhala. The Zengesa West legislator, prayed for divine intervention to ease her suffering.
"Life is so cruel. Never thought this is Mary Chiwenga. Uuh despite non approval of her past behavior haa ndarwadziwa. Mwari muregererei. I am truly pained. My human heart is touched. Got forgive sinners," said Sikhala.