MDC T leaders Khupe, Mwonzora smoke peace pipe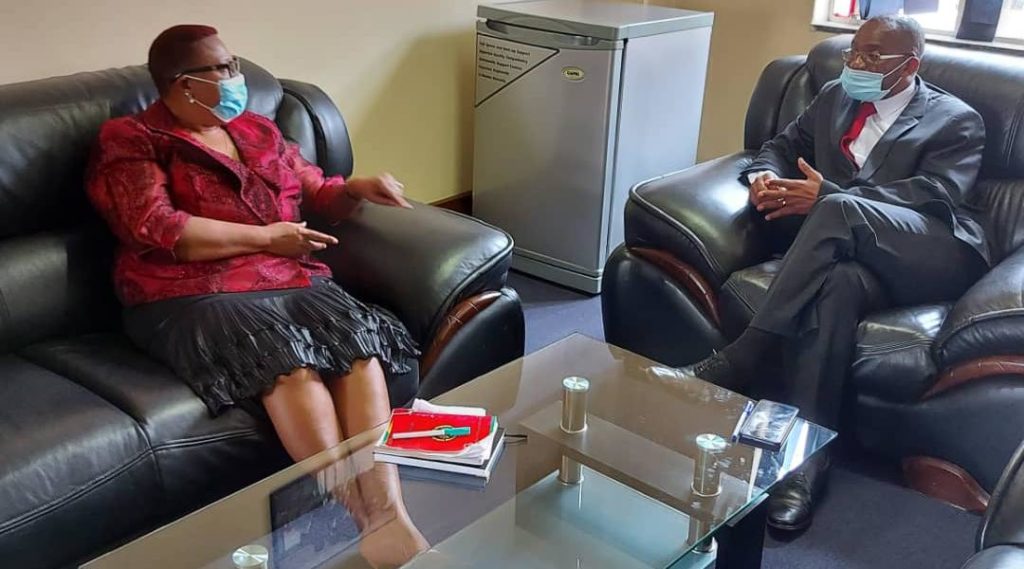 MDC-T leader Douglas Mwonzora and his deputy Thokozani Khupe have reportedly ended their quarrel and agreed to work together following months of acrimony before, during and after last December's chaotic extraordinary congress (EOC).
Since Mwonzora won the race to succeed the late MDC-T president Morgan Tsvangirai at the 27 December EOC, Khupe and her allies have been boycotting party meetings, accusing Mwonzora of rigging his way to the helm of the party.
But MDC-T spokesperson Witness Dube told the Daily News yesterday that on Friday Khupe and her allies attended their first meeting of the party since last year. Said, Dube:
Mwonzora diffused the little tensions that existed after the extraordinary congress and managed to rally all leaders of the party towards a unity of purpose. The party emerged from the two-day workshop more united than ever.
Khupe, Chief Ndlovu (deputy treasurer-general) and Khaliphani Phugeni (deputy spokesperson) attended MDC standing committee retreat where they duly recognised Mwonzora as president. The workshop took place on Friday and Saturday at Mabvazuva Resort in Harare.
It also considered the national dialogue agenda in detail, and the official party positions regarding this issue will be made public not long from now.
Citing sources, the Daily News said Khupe raised her concerns with Mwonzora and the two leaders agreed that the issues would be addressed when the party holds its ordinary congress expected before year-end.
Meanwhile, Phugeni, who also doubles as Khupe's spokesperson, yesterday confirmed that their camp has for now shelved their grievances for the sake of unity. He said:
The consensus was that the concerns that you are referring to cannot be the reason for us to abandon the people because they can still be resolved some other time.

What is important at the moment is the cause that we all believe in, the need to work on issues that make the lives of Zimbabweans better. Our personal differences should not be allowed to distract us from the people's cause.
Khupe had been refusing to recognise Mwonzora arguing that the EOC was marred by violence and that it was inquorate, among other issues.
–Daily News