Bodyguard reveals Magaya's adulterous life style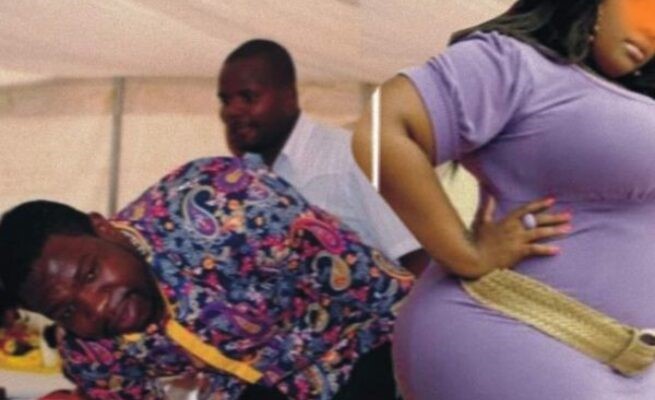 A personal bodyguard of Zimbabwean preacher Walter Magaya has "exposed" his boss' dirty works in a call with the clergyman's wife. The man, only identified as James Dzamu in a recorded telephone conversation with Magaya's wife, Tendai, said he is now speaking out as he feels used. We present below the unaltered audio transcript as posted by ZimEye.
Jimmy: Mama, can you hear me?
Tendai Magaya: It (volume) is now clear.
Jimmy: Do you see, you could say that things are hard, but other people are receiving things right now. There is a girl called Tadiwa, a college student – he conducted a birthday party for her. Right now, he flew her to Turkey, I know everything, I have got all the details, all of them. But I'm the person who used to pull him out of trouble, the same person who used to rescue him is the one that he is now mishandling.
He is the same person who is now now instructing, that I should come with my lawyer, to conclude our matter in writing. But the things that he himself declared before my lawyer he is refusing to pay up. Why is he so rough?
So me the reason why I called you what I am now doing now is, if the sun sets before his lawyer Chatambudza has come to my lawyer to finalise this case, or to sign down in agreement, to give me what they owe me, even if they pay me gradually, the same way they announced earlier, everything is now going public. I'm going to hold a press conference.
I have got nothing to lose, I died a long time ago, I know they are looking for me so that they kill me. I have heard everything. Those that they killed are those that they killed, as for me they can't manage me.
And leaders in the country now know me that I came from Magaya, and it was because of A, B, C and D. It wasn't my wish to desert Magaya, but they wanted to get me arrested when they are the ones who are involved; they wanted me imprisoned for a crime I did not commit.
There is no one I ever assaulted. That young brother of his, the one that they are saying is his young brother; there is no one why I ever assaulted (sic).
Right now they are saying Chief is hungry because of this and that; they are forgetting that for this church to be where it is right now, I had to stand for them, for them not to be arrested but right now they are behaving like Korokozas.
Let's see what happens.
Tendai Magaya: Oh no, I have taken down your message Mkoma Jimmy.
Jimmy: As for me mama if you hate me I don't have a problem with you. I don't have a problem with you at all, I told them they have been saying to me Jimmy, how do you feel when you see Magaya junior suffering
But (Walter Magaya) Junior right now is surviving better than my kids. He is surviving better than my kids. I don't want to go 50/50, like that for Junior to go to an international school that is what I would like my own kids to enjoy, but my child must at least have a normal life, isn't it?
Right now I'm failing to raise money for rent, and yet 9 years working for this man, pulling him out of trouble and today he is forgetting about that. As he goes out with several women. I have got a list of several the likes of Sarah Maruta, and others who were made to a abort by Mai Chivero. I know everything about whatever happened but right now, I don't know.
The other girl who does IT, Nyari who was the first to have se_x inside your house while you were in Nigeria, I know everything, I never disclosed it. I'm very close to you but I never disclosed it. But now is the time for it to be known for the world to know about what has been happening.
Tendai Magaya: Alright mukoma Jimmy let me…
Jimmy: If he doesn't call my lawyer today, you're going to hear the whole story.
Tendai Magaya: It's okay.
Jimmy: Alright, thank you very much mama
Magaya has in the past been accused of se_xually abusing PHD Ministries congregants and corruption but no convictions were made. He denies the allegations.
Listen to the leaked audio here
— Zimbabwe Eye