Kazungula bridge curves out Zim from the equation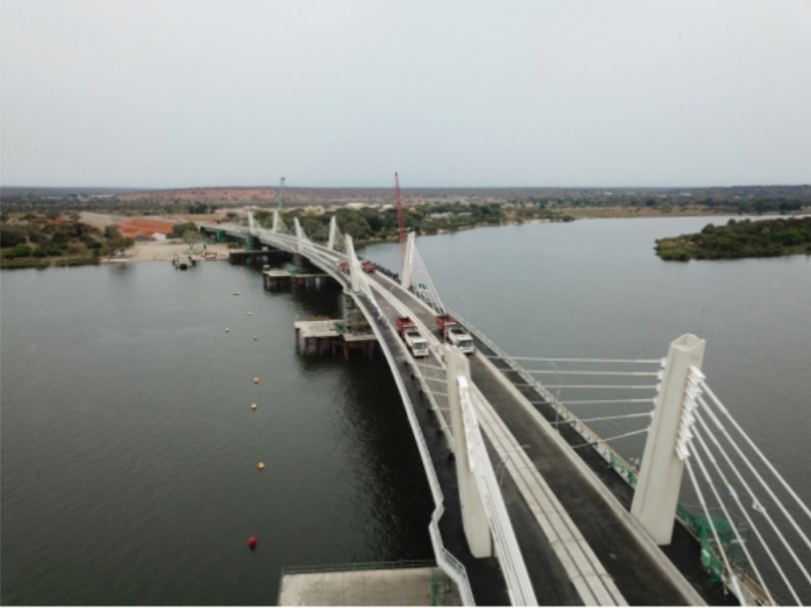 GABORONE — In 2014, when Botswana and Zambia announced their intention to build a bridge across Zambezi River at Kazungula, Zimbabwe was livid.
Felix Tapiwa Mhona, then Zanu PF MP for Chikomba Central, described the plan as "a conspiracy." His contention was the US$259,3 million bridge would divert traffic from Zimbabwe's Beitbridge border post, therefore depriving that country of needed revenue.
"That will not happen," thundered Obert Mpofu, then Zimbabwe's transport minister. His reasoning was if any bridge was to be built between Botswana and Zambia, it had to pass through Zimbabwe and the latter had to agree to the use of its territory.
"I have engaged my colleague in Zambia and this engagement has also been escalated to the principals of the two countries and the matter is at that level. Our understanding is supported by the United Nations; there is no boundary between Botswana and Zambia.
"If they want to build a bridge on that piece of land, Zimbabwe has to be involved," Mpofu said. He added that there was no need for another bridge, just a few kilometres from the Victoria Falls one.
Then Botswana's transport and communications minister Nonofo Molefi says, upon hearing that from Zimbabwean officials, they switched to Plan B.
"We approached Namibia and asked that the bridge pass through their territory and they agreed." Hence the bridge is now curved, clearly avoiding Zimbabwe.
Initially, however, Zimbabwe was part of the project but fell out when it became apparent they could not raise the required funding. Botswana and Zambia approached Japan and several other lenders.
The project is being funded by the Japan International Corporation Agency (JICA), the African Development Bank (AfDB), the European Union as well as the governments of both southern African countries. JICA is contributing 57,5 percent, AfDB 31,5 percent, Botswana and Zambia an equal 9,2 percent while the remaining 1,8 percent will come from the EU under its Infrastructure Trust Fund grant.
The new bridge will compete with Beitbridge border post for traffic from Durban in South Africa, to Zambia and the Democratic Republic of Congo. It will also capture traffic from Walvis Bay in Namibia, to our northern neighbours.
. –— Botswana Guardian.