Video: Solly Msimanga beaten up over a R1.4m deal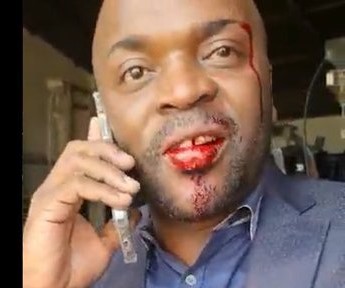 DA boss in Gauteng Solly Msimanga got a thorough beating of his life this afternoon from an unidentified man who is accusing him of stealing R1.4 from him. Circumstances surrounding the bloody encounter are not clear.
As to how the former Pretoria Mayor ended up in such an ugly scenario is still a mystery. We present to you the videos of the scuffle..