Crooks reaping millions from Matavire's music as his mother suffers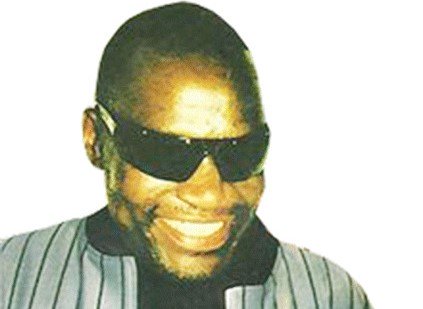 By Sibanengi Dube
The late popular blind singer Paul Matavire's mother, Mafirechuma Makanani (84) is struggling to make ends meet in her home district of Mwenezi in Masvingo province.
The situation is so bad that she can't even survive from hand to mouth, as her hand is always empty.
The distressed mother of the famed Gwagugwa negugwe muso is appealing for assistance to fix her house and for her general upkeep as she has no one to take care of her.
In a video which went viral this week, Makanani accused unnamed people for enjoying royalties of her son's music whilst she wallows in poverty. Unscrupulous chance takers are pirating his music on digital streaming sites and YouTube raking in thousands of dollars from impressions and clicks from google. Even one of the world's biggest online marketing company Amazon, is still selling Matavire's music..
Zimbabwe Observer visited Amazon website and found Matavire's music on sale. The money raised doesn't seem to be trickling down to Mwenezi to ease the hard times which his mother has fallen on. Instead is sponsoring luxury life styles of IT savvy crooks in other parts of the world.
She said:
"I am struggling but people are spending my son's money, I have many orphans under my care.
I can no longer do piece jobs in the community to earn a living. My house is in very bad shape, windows are broken, the asbestos sheets are falling off.
I really need some money so I can fix my house and live in better conditions. During the rainy season, we are soaked in water."
"Doctor Love", as Matavire was affectionately known for his sensational and piercing love lyrics, died in 2005 at the age of 44. Matavire, mesmerised his audience with a music genre whose lyrics address contemporary social issues even up today. Dr. Love's music occupies a prominent place in Zimbabwe's music history and continues to portray the normative values of an Afro-traditional music genre.
Matavire, the lyrically gifted son of a school teacher born in the Maranda area of the Mwenezi District in 1963, is one of the finest popular musicians to emerge in independent Zimbabwe but his popularity is not being replicated by his mother's pathetic living conditions. Instead his struggling mother and dependants have very little to show for his earth shattering achievements. Her house is a sorry sight of a collapsing structure which is easily giving in to elements of weather.
The Yakauya AIDS muso was born with normal sight but was rendered permanently blind by a glaucoma attack at the age of six.
Matavire sang his music in deep chikaranga language a dialect of Shona which catapulted him to legendary status. In his music Matavire addressed serious Zimbabwean contemporary social issues including relationships, religion, family and domestic challenges. Matavire, who came across to his fans as a jovial character, was a self-styled doctor in matters of the heart, projecting himself as an expert of male-female relationships. He sang with authority on love issues.
In three of his 1980 hits which elevated him to stardom, Dhiyabhorosi Nyoka, , Taurayi zvenyu and Tanga Wandida Matavire glorified patriarchy while portraying women as subservient to the masculine gender.
In a rare display of music creativity Matavire, in Dhiyabhorosi Nyoka, controversially uses biblical inter-textual allusions, humour and sarcasm to portray Eve as the source of a sin which is still affecting humanity today.
The late Matavire rose to fame in the 1980s as a leader of the Jairos Jiri band before pursuing a solo career with the New Hit machine.
Matavire released more than 20 albums in his music career, with some tracks still making it to the top of music charts. Some of his hit smashing songs include Chipuka ndipe mwenje, Ma U, Back from College, Kana denga rozarurwa, Handirambi, Chando chino uraya, Unondidirei, Gwagugwa negugwe, Nyaya dzerudo, Kupindana kwamazuva, Tanga wandida, Dhiyabhorosi Nyoka, Taurai zvenyu, Ndagumbuka, Akanaka akarara, Chinhu changu, Gakanje, Dhindindi fulltime and many others.
Zimbabwe Observer is in the process of putting up a team to assist Matavire's mother to access royalties raised by Amazon through the sale of her son's music.
In the meantime anyone wishing to help Matavire's mother can contact us on editor@zimbabweobserver.co.za